11 Inexpensive Volunteer Programs Abroad
11 Inexpensive Volunteer Programs Abroad
by - Published June 20
So if you're thinking of volunteering abroad, we've got to cut to the chase. Yes, it does cost to volunteer overseas; but the good news is that it doesn't have to break the bank.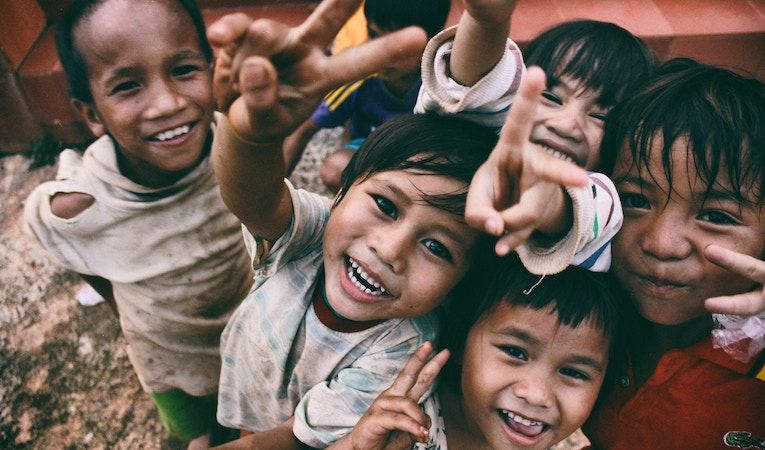 There are plenty of affordable volunteer trips to go around, so you'll have the freedom to travel where you want and most importantly make a difference. By the time you get through our list, sticker shock won't be a thing—the only shock will be that you didn't find our nifty list of inexpensive volunteer programs sooner. 😉
Can I volunteer abroad for free?
The opportunity to volunteer abroad for free seems like too good a deal to pass up, right? But how do you know that's legit? Sure, you can (and will, or have) done every Google search to find the best deals, but is it really feasible to volunteer abroad for free (including flights, or not)?

We asked our travel pros (Niki, Mary Ellen, Rebecca, Dominic, & Jennifer) to give us the lowdown on how to volunteer abroad for free— what "free" even means, and whether or not it's even possible (or ethical). Find the transcript below, and learn the inside scoop on free volunteer abroad programs!

Read the full video transcript and get more advice on free volunteer abroad opportunities here.
Why pay to volunteer abroad, even a little bit?
When you examine what it means to volunteer, you don't exactly think about paying to do it. However, despite your altruistic intentions, your nobility comes at a cost. But trust and believe it's not for nothing. These costs or "program fees" are mostly getting invested into the cause they support or YOU the volunteer as you embark on your philanthropic trip. Your meals, your accommodation, your transportation; all cost money. If your trip was free you would have to navigate all these on your own, which can be difficult in a country you've never been to before.
Outside of yourself your program fee also goes to the cause. While you're volunteering efforts are appreciated, when you're gone (even when you're there) your fees go towards supplies and the people that help keep an organization afloat, (Shout out to those project coordinators and on location staff!).
But like any trip you take abroad, volunteering abroad is an experience. These amazing organizations are doing fantastic things all over the world, your program fee is just a contribution and assurance that it's an experience that's totally worth every penny. Now read on to look at a few cheap volunteer abroad programs you and your bank account will love!
11 inexpensive volunteer programs

(IVHQ) is your International Volunteer Headquarters! Outside of this awesome program in Nepal IVHQ is known for providing affordable volunteer trips worldwide were you can stay one to twenty-four weeks in some locations. Through their Nepal program you can work with any volunteer organization of your choice. Spanning across several cities, you can volunteer by teaching English, helping children, women's education, construction and more! Offering so many ways to do good this low cost is definitely the icing on the cake!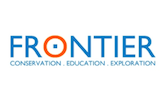 Spend two weeks in Mexico and save the turtles in this cheap volunteer abroad program. With Mexico's increasing tourism, its sea turtle population are vulnerable to its after effects. As a hands on volunteer in port city Veracruz, you will rescue sea turtle nests and transporting them back to safe zones. You will also make contributions as an environmental educator in local community alongside your project coordinators and fellow volunteers. This project helps to save hundreds of thousands of sea turtles a year from ever increasing threats, and with your help they can save thousands more!

In this cheap volunteer abroad program you can work on a variety of projects in Romania. Among the projects are building an educational center, helping the Roma community and a sustainability project. Outside of getting to know the locals and Romanian culture, you'll love exploring your site city of Brasov. Filled with tons of architecture that takes you back to medieval times, it's a super charming city that will make you wish you stayed more than a week! But at this affordable price why couldn't you?
Time to put all your home improvement show knowledge to work! Just one of Kaya's many cheap volunteer abroad programs, in this one, you will be volunteering your time to the temple schools in Thailand. For two weeks or more if you choose, you will be building the essential spaces to provide children and rural Thailand access to education. Put some muscle towards building these schools that are not only education centers, but double as homes for the children who need them. While making these vital contributions, you'll have the opportunity to immerse yourself in Thai culture as well as bond with your fellow volunteers from around the world!
Explore Australia's wildlife and outback like you've never seen it before. Get hands on experience and provide sanctuary for species facing extinction through this wildlife conservation project. Save animals you've only seen on TV and keep their homes safe. With more than 1,700 species of animals and plants at risk of extinction, you'll never be bored and you'll discover the true diversity Australian wildlife. With an amazing cause and an awesome country to do it in, volunteering in Australia through Go Eco is a no brainer.

Get your hands dirty during this affordable organic farming project in Vietnam. This project with Vina Volunteer aims to teach the practice of organic farming in order to minimize the environmental impact of pesticides. No prior farming experience is needed to chip in on this environment friendly trip, where you will be helping alongside fellow volunteers and workers. Learn more about organic farming, community development, and Vietnam as you take part in an amazing project that's sustainable for the environment, and your wallet.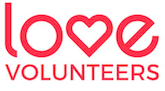 Discover Albania's stunning scenery in this childcare project in the city of Elbasan. Love Volunteers coordinates a ton of affordable volunteer trips per year but this project in Albania is all about the children <3. You'll serve as an academic and social support system to the country's Roma children, who often face discrimination in Albanian society. Your work here will contribute to raising literacy levels, and awareness of the plight and issues in inequality facing the Roma people today. Promoting education with a little bit of social justice? Were all in!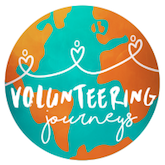 Volunteer journeys is giving you two volunteer opportunities for the price of one for this inexpensive volunteer program in India. This combined volunteering program will give you the unique opportunity to immerse yourself into two different cultures and help poor communities in two different parts of the world. Spending two weeks in each country, you'll be teaching English to students up to 16 who are going to rock. Get creative with lesson plans and find your inner cool teacher vibe as you help students grow and develop in Kerala and Hikkaduwa. The only thing that's just as good as the cause is the price which can give you for weeks of culture, travel, and experiences you'll never forget. Definitely an A+ trip in our gradebook.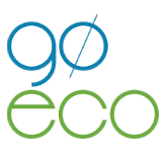 There more to Cuba than just the lively capital of Havana, be more than a tourist and volunteer on the Isla de la Juventud (or Youth Isle). Participate in this gem of GoEco's volunteer abroad trips as you tend to Cuba's coral reefs and sea life. As a volunteer, you'll participate in snorkeling in deep dives to survey and understand the needs of Isla de Juventud's underwater ecosystem. You'll also try your hand at ocean gardening (who knew?) and restoring the island's beautiful coasts. If you have always wondered if life underwater was anything like Atlantis or you want to swap lives with a Marine biologist for the sake of an amazing cause, you'll love this trip!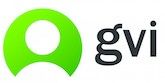 Use your athleticism and love for sports in this winning volunteer program. Educate the children of Kerala in India by teaching kids a range of sports including football, cricket, and tennis. With your help, you'll be able to boost the children's development, self-confidence, and English speaking skills. Work with other passionate volunteers as you accomplish GVI's mission to build character and confidence through the excitement of sports! You'll love it here and at such an affordable price, how can you lose?

11. Penguin and Marine Bird Sanctuary in South Africa with Aviva Volunteers

Yeah, you read that right—there are penguins in South Africa! While they're not the same one's you see in the Arctic, they're just as cute and just as deserving of your help. As you volunteer at this sanctuary in Cape Town you will take in sick and injured African penguins and other marine birds in need of rehabilitation. In danger from climate change as well as boat tourism affecting the Bay your work conserving the species is that much more important. Outside of saving the penguins you'll spend your time as an energetic tour guide and educator for visiting locals to the sanctuary. With minimum six amazing weeks of saving cute penguins, we can just say living in the "Mother City" of the African continent is just a bonus.
It just makes cents to make positive change all over the world with low cost volunteer abroad!
This list is concrete evidence that it is possible to volunteer abroad without program providers shaking you down for everything that you've got. When researching affordable volunteer trips, it is important that you choose a trip that's best for your budget but will also pull you a little bit out of your comfort zone. Your volunteering journey should be just as impactful for you as it is for those you're traveling to help. Whatever your budget, just know that volunteering abroad is possible for everyone.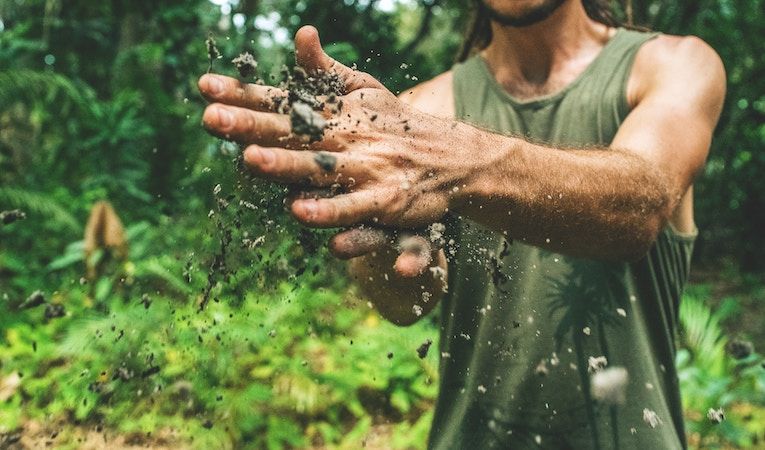 At the end of the day, we at GoAbroad would hate for you to miss out on an experience that's truly priceless because of budget constraints. With plenty of articles on affordable destinations, funding, and preparing for your volunteer trip there's no reason not to share your big heart with the world. Among all these unbelievably inexpensive volunteer programs and resources calling your name it's no longer a question of how can I volunteer abroad, It's when.