Why Volunteer Abroad in Myanmar?
Why Volunteer Abroad in Myanmar?
by - Published March 11, 2016
Secluded from the West for the last 50 years, Myanmar (historically known as Burma) has recently opened its doors to tourists. In fact, this country's untouched lands can feel a little lost in time, even for more seasoned travelers. Even so, Myanmar's diverse cultures, stunning landscapes, and complex history make it worthwhile place to volunteer abroad in Southeast Asia for any aspiring volunteer.
Myanmar has no strip malls, fast food joints, or even many billboards. The country's past has been shockingly preserved in time and, now that the country has opened its borders, it will not remain like it has in the past as it grapples with the influx of globalization and technological advancement.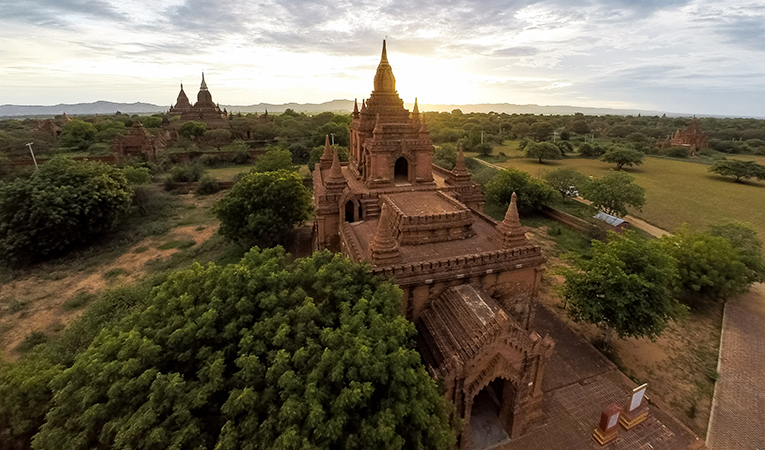 Although Myanmar is still Asia's best kept travel secret, it won't remain secluded for long, as tourists begin to pour into the country more and more annually. So, if you're thinking about traveling to Myanmar, here are five reasons why you should look into volunteering while you're there:
1. You'll leave a more sustainable impact.
There is a great need for sustainable economic growth in Myanmar, so that it doesn't fall to the perils of developing too rapidly, which is where sustainable tourism comes into the picture. When a nation develops quickly, wealth is often unequally divided, leaving pockets of growth limited to certain sectors of the economy. Accordingly, most tourism industries in developing nations amass money in the hands of their investors, so money rarely trickles down into local communities.
While Myanmar begins to develop on the global stage, you can do your part to impact small communities and local business by volunteering while you travel.
2. You'll make a real positive difference.
By choosing to volunteer abroad in Myanmar, you can truly make a positive difference in a community. But to do so, first you have to find a volunteer program in Myanmar that has developed a partnership with a community and hires local staff members. If you volunteer in this way, you can create something meaningful alongside community members and learn more about their culture and lifestyle. Whether it's helping to improve a classroom, building a latrine, or tutoring at a local school, choose to volunteer abroad in Myanmar in a way that will allow you to utilize your skill set. Matching your skills with the needs of a community will make you more able to contribute and make a more lasting impact.
3. You'll share valuable skills.
Specifically, volunteering in the realm of education can be very powerful in Myanmar. Many Burmese children do not have access to school and are not able to read and write in Burmese, let alone speak and write in English. Burmese children will leap at the chance to learn the English language. By teaching English in Myanmar, or by helping to build much needed infrastructure like classrooms or water tank structures, you will be able to use your skills to make a tangible difference in the lives of Burmese children.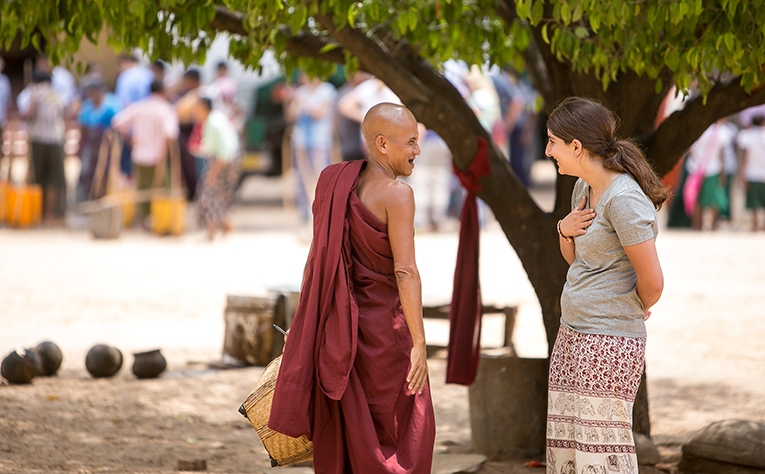 4. You'll form a deeper connection with the local people and culture.
Outside of contributing toward community development, volunteering in Myanmar allows you to have a more unique and meaningful travel experience. Working alongside and interacting with local Burmese people will give you a better understanding of everyday life in the country.
Volunteering abroad is not just about how you can make a difference; volunteering can act as a tool for cultural exchange and sharing.
Especially in a country that has been cut off from foreign influence, the Burmese people will want to learn about your life and culture just as much as you want to learn about theirs. Bring a different perspective of where you're from and your experiences, and you might end up bringing home someone else's experiences to share.
5. You'll discover so much more beyond the surface.
Aside from volunteering, there is so much to explore in Myanmar. Burmese people are incredibly warm and welcoming and will do everything they can to make your experiences especially memorable. Burmese culture is truly one of a kind.
Men and women stroll down the street wearing longyis, which are long traditional skirts shared by both genders. Monks of all ages trail the streets in saffron-colored robes. Food steaming of Chinese, Indian, and Southeast Asian influences fill the streets with savory scents. Wherever you go, there is something new and exciting to discover.
Last Minute Tips from Alumni Volunteers
Go with an open mind. Try new foods and say yes to all adventures. You never know what you'll be able to discover.

Treat the country on its own terms, not in comparison to Western standards. Stepping into Myanmar is like stepping into another world; with little foreign influences, take the opportunity to explore a culture very different from your own.

Allow it to change your perception of the world, humanity, and cultures. Burmese people are extremely warm and welcoming even though many have experienced very difficult times. Listen to their stories and show gratitude for their hospitality.

Let yourself discover what really matters in life. Reflect on your experiences and think about what parts of your volunteer experience you can incorporate into life back home.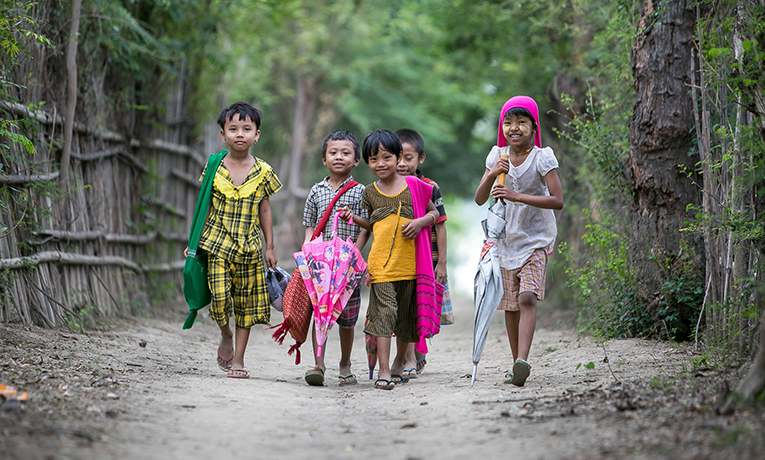 Myanmar will soon be unstuck from time as it grapples with its uncertain future in a world of battling politics, globalization, and technology, while trying to preserve its own cultural sovereignty. It's history and past are definitely sights to see before they slip away, so take your time to choose a volunteer program in Myanmar that suits you and discover Asia's best kept secret.
This article was contributed by Rustic Pathways, a leading provider of international community service, education, and adventure programs for students, offering one to three-week spring break and summer experiences, as well as Gap Year semesters, in 19 countries across the globe. Each program is carefully designed to help students make meaning of their travel experiences, identify interests and passions, gain confidence, and grow as individuals.