Choosing the Right Travel Accommodations
by
Accommodations abroad are more than just places to sleep and store your stuff. Finding a temporary "home" that supports the activities you want to do while traveling abroad—and fits your budget—is a critical element of a successful trip.
Staying in a place that's too expensive, too cheap, too remote, not remote enough, too rustic, too sophisticated, or lacking amenities that are important to you, can complicate or sour an otherwise great experience abroad. Knowing the types of lodging that are available, in the places you want to travel, is an important step in planning a great trip.
Here's a rundown of the main types of travel accommodations that can be found abroad, and the pros and cons of staying in each.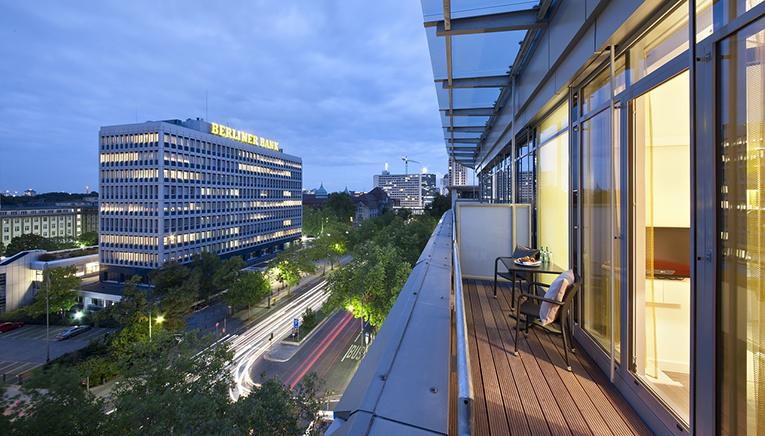 Popular types of travel accommodations abroad
Hotels
Though the amenities vary from place to place, expect a private bedroom and adjacent bathroom, TV, climate control, daily housekeeping, and options such as room service or laundry service. Common features include pools, fitness centers, paid wifi, airport transportation, a 24-hour front desk, and attached bars, restaurants, or shops.
PROS: They're among the more comfortable and convenient types of lodging available worldwide. Many hotels and motels are chains that have the same level of amenities and quality control throughout the world. Good for travelers who don't mind paying more for upscale niceties, business accommodations, comfort, convenience, and predictability.
CONS: Among the more expensive types of lodging. They're often impersonal. Not for those who want full cultural immersion.
Program: Czech Republic - Prague Hostel Internship. Explore the majestical city of Prague while volunteering in a newly renovated hostel. You will gain hands-on experience while interacting with guests from all over the world. Check it out.
Hostels
The lodging of choice for young, budget-conscious travelers, the hostel conjures up visions of dormitory rooms with bunk beds, shared restrooms, backpack lockers, and common areas like TV rooms, kitchens, and patios. Most hostels do offer all that, but also offer private rooms with bathrooms. "En suite" rooms in hostels are priced around the rate of a budget hotel room, are sometimes nicer, and offer the social and convenience perks of a hostel, but with more privacy. Hostels are usually full of young travelers, so expect loud music, conversation, and frequent partying in the common areas and the shared dorms.
PROS: Affordable. Social hubs. Most feature travel conveniences such as laundry facilities, wifi, and rental computers. They're great places to meet other international travelers while abroad.
CONS: Dormitory or semi-private hostel bedrooms are common places for theft. Keeping possessions locked up is critical. Housekeeping services not guaranteed. Not for people who want peace and quiet, or who want full cultural immersion.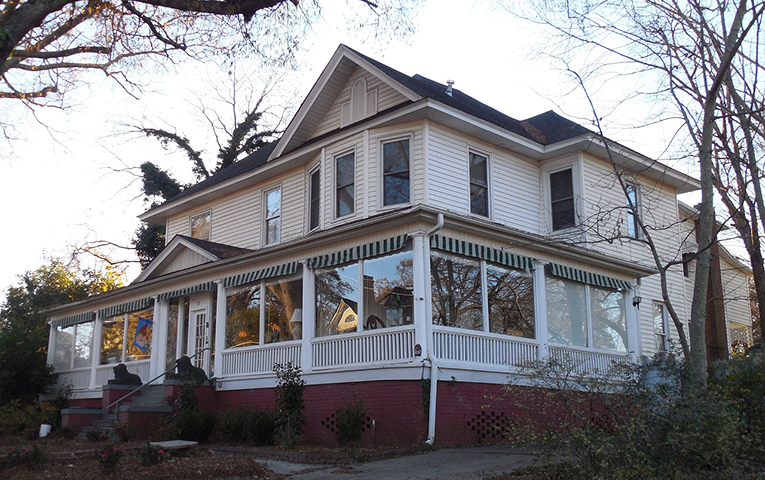 Guest Houses/Bed & Breakfast
This is often a historic building or large home that has been converted; usually the proprietors live in or near the facility, and are often on site. Some bedrooms come with a private bathroom and others share a bathroom; you'll see the difference in the room rate. There are usually few guest rooms on premises, so not many other visitors. Breakfast is provided as part of the room rate, usually in a common dining area. These provide more of a "homey" atmosphere than other accommodations.
PROS: They are often unique buildings that reflect local culture and history, and provide a greater chance for cultural immersion. Housekeeping provided. Owners/proprietors are great sources of local information. They're good for travelers who want a quieter, authentic, more low-tech experience.
CONS: Because guest houses/ B&Bs are generally very unique, differences in quality and in cost vary widely depending on the proprietor. Not for those looking for a party scene.
Private Rentals
These are apartments, flats, or condos leased for short-term rentals. They're usually furnished with basic kitchen supplies, appliances, bedding, towels, furniture, and some electronics. Can be rented individually, or as a room in a home shared with roommates. Airbnb's also fall under this category. Pro tip: Sometimes you can find some decent long-term rental situations if you negotiate directly with your Host after arranging your short-term stay through the app.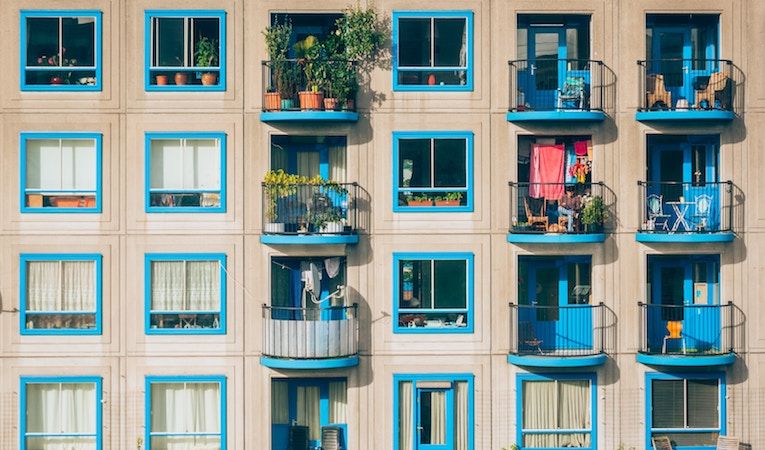 PROS: Provide a sense of home, privacy, and stability. Good for groups. Kitchen and laundry facilities cut down on the costs of washing clothes and eating out. They're usually cheaper for long-term visitors than a hotel or a private room in a guest house, hostel, or B&B.
CONS: Expensive for short visits. Conditions vary widely. Living with roommates requires the basic security precautions one would take in any other shared lodging. Renters are usually expected to take care of their own housekeeping.
Lodges
Situated in or near natural settings, lodges offer modern comforts and convenience to the great outdoors. Prices and conditions vary, but expect to pay a bit more for your stay the farther you get away from civilization. Housekeeping is usually included.
PROS: Comfortable, sometimes luxurious accommodations in remote areas, close to outdoor adventures and exotic wildlife. Most lodges will arrange guides and transportation for tours, safaris, etc.
CONS: Higher rates than the average lodging, especially to compensate for out-of-the-way locations and eco-friendly products, services, and practices.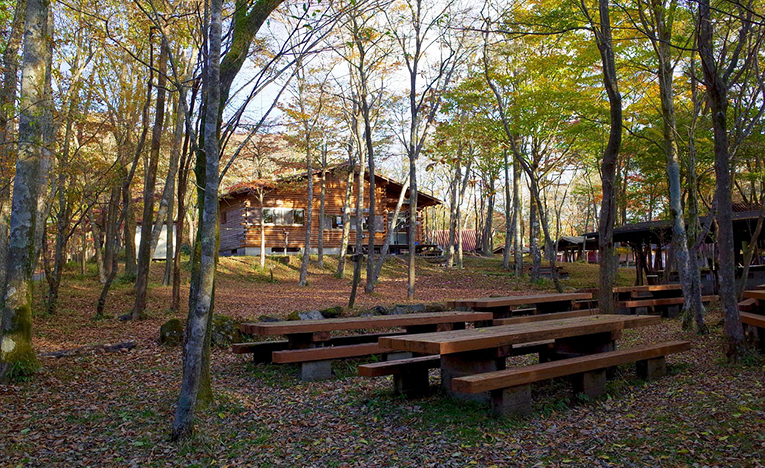 Campsites
The most basic lodging option, campsites can accommodate people in cabins, huts, tents, and even alternative shelters like yurts and tentalapas. Restrooms, showers and other facilities are usually shared and central, if they exist at all. Some campsites rent out tents or other shelters, while others are strictly bring-your-own.
PROS: One of the least expensive lodging options. Good for those who want to live as simply, or as much in the great outdoors, as possible on their trip.
CONS: Few to no modern comforts. Bad weather can impact this type of lodging more than others. Many campsites, especially those in national parks, have strict rules that must be followed. Camping requires extra vigilance to keep unwanted guests (whether human or animal) from invading your shelter.
Homestays
These involve living with a family as a guest in their home. Accommodations vary, but most homestays provide a private bedroom and home-cooked meals. Homestay visitors are often regarded as special guests, with the host family exposing them to the local culture, traditions, language, cuisine, holidays, and other aspects of daily life in that area. Guests are expected to teach their culture and language to the host family as well. "Couch surfing" is a less formal homestay arrangement, often lacking a private room, but with a host who is willing to share local knowledge with foreign visitors.
PROS: The best type of accommodation for full cultural immersion, cultural exchange, and/or language learning. Good for those who want a sense of home and family while abroad. Though fees vary, staying with a host family is often less expensive than traditional accommodations, especially after meals are factored in. The best way to find out "how the locals live."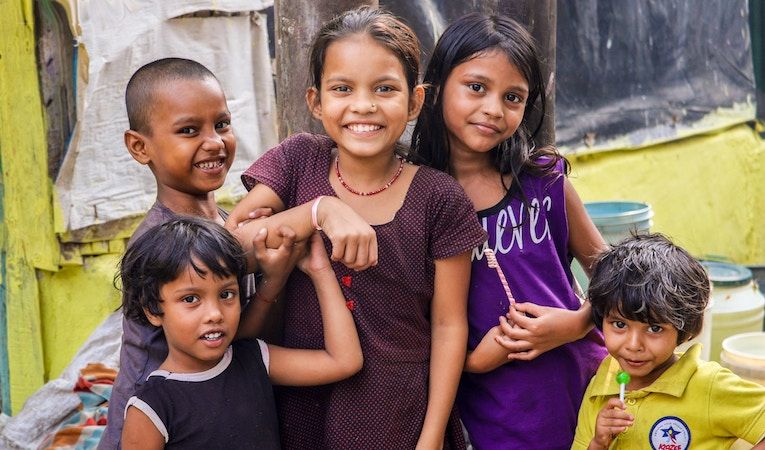 CONS: Guests are expected to follow the house rules, to keep their rooms and shared spaces tidy, and respect the beliefs and practices of the host family. Behaviors such as having overnight guests, drinking or smoking, or staying out late are usually frowned upon or prohibited. Not for those looking for a party scene or who would have a hard time abiding by family rules.
My host family was better than I imagined them to be. They made sure that I got to see the tourist spots, but also invited me to see the lesser known traditions/areas of Mexico. It was something that I'll never forget and forever love! —Reviewer
Things to consider for specific types of travel
Study Abroad & Internships Abroad
Oftentimes, your study abroad housing will be coordinated on your behalf through your program provider (be it your university, a third-party provider like API Abroad, or an international university), but there are rare instances where you have to coordinate your student housing abroad independently. The most popular types of study abroad housing are homestays, apartments or flats, or university dormitories. If you are one of the few that need to arrange travel accommodations independently, check out resources like Homestay.com, Uniplaces, and UniversityRooms.
Volunteer Abroad
If you are volunteering abroad and in search of travel accommodations, direct your questions to your program advisor. Oftentimes, projects will have specific types of housing available for short and long term volunteers. Homestays are the most common living arrangement, although it isn't uncommon to find shared volunteer housing. Most volunteer accommodations abroad are bare-bones and functional but amenities aren't excessive.
Teach & Work Abroad
Depending your teach abroad contract, you may be personally responsible for coordinating your own housing or your accommodations may be provided as part of your teaching stipend. If you are to arrange your own ESL teacher housing, we recommend finding places within your budget, your minimum comfort level, and within a short commute of your actual school/place of work. If your apartment is furnished and provided, ask for photos of the accommodations in advance and make sure your preferences are known (i.e. if you want to have a roommate or not). Be sure to ask past teachers for any given organization about their experiences living in provided housing, too!
You're ready to find travel accommodations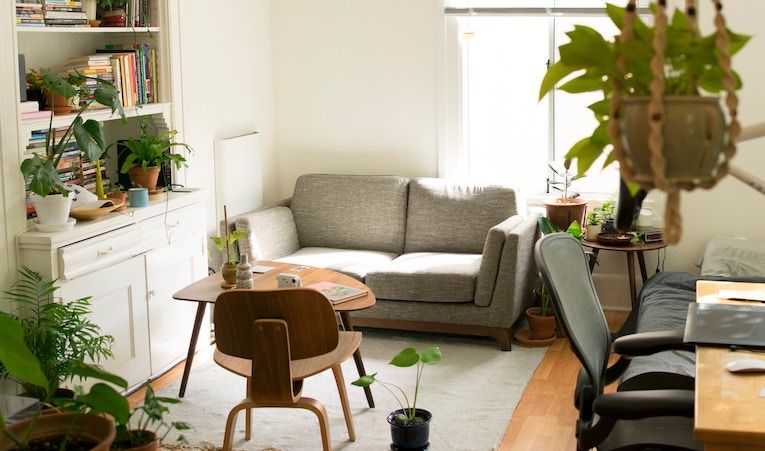 Now that you know the travel accommodations that are out there, you are well-poised to make a living situation choice that is right for you. Don't hesitate to be picky and ask questions, but also keep in mind that sometimes, international housing options are quite a bit different than what you'd find back home. The showers might be electric, the heating through the floors, no air conditioning, no running water. Who knows? It's all part of the adventure, and a chance for you to push yourself to learn more and to grow in your adaptability.
Find out what kind of accommodation suits you best while traveling abroad now!