12 of the Best Books to Inspire Travel
by - Published April 13, 2017
Are you looking for good travel inspiration books to read during your next trip abroad? Are you about to fly for 24 hours with a five hour layover right in the middle? Maybe you just want a good read as you cuddle up in your temporary bed in your country of choice. Having the best books to inspire travel on your journey is like the cherry on top of a perfect adventure sundae. When you're done traversing personally uncharted territory of the world and you're sitting on a train waiting for the next incredible destination, opening up pages into another world is like chicken soup for the traveler's soul.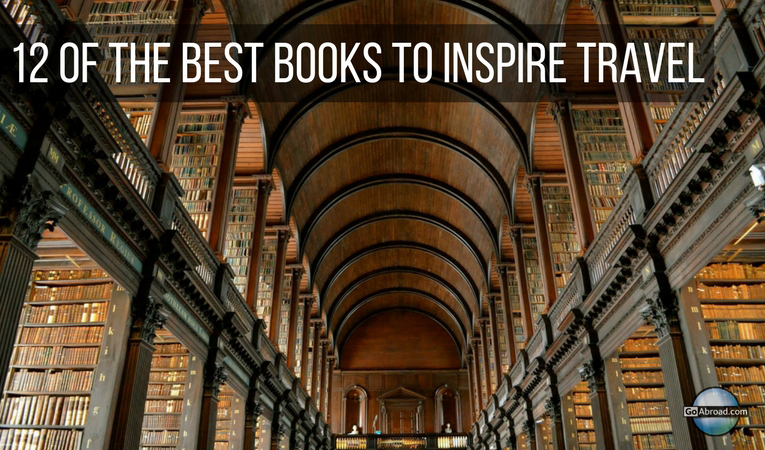 In order to aid in the never ending search for great travel reads, we've compiled a list of 12 of the best books to inspire travel for you to choose from. As soon as you've finished scanning through other travel reading lists, whether you're looking for inspiration or entertainment, these travel inspiration books are sure to give you that soulful fix. Happy reading!
1. The Art of Travel by Alian de Botton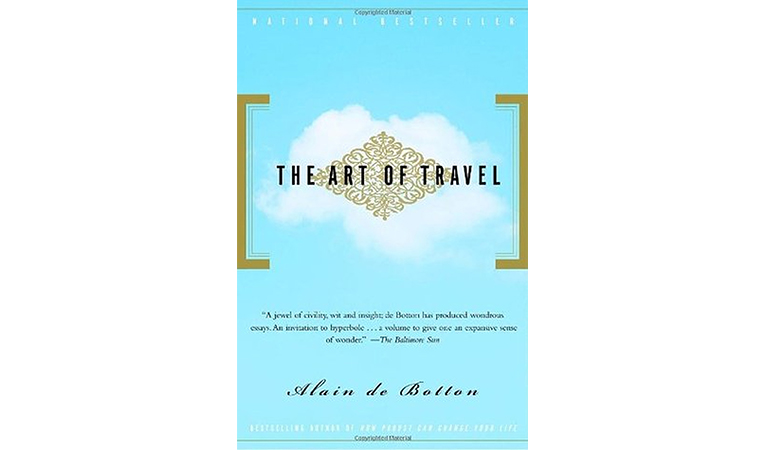 One of the best travel books of all time, this philosophical look at travel explores why people feel the need to traverse the world. Alian de Botton analyzes our inherent need to travel and the disappointment we often feel when romanticized trips don't live up to their high expectations. Take the time to ponder traveling before setting off on your own adventure by reading The Art of Travel.
2. Full Tilt: Ireland to India with a Bicycle by Dervla Murphy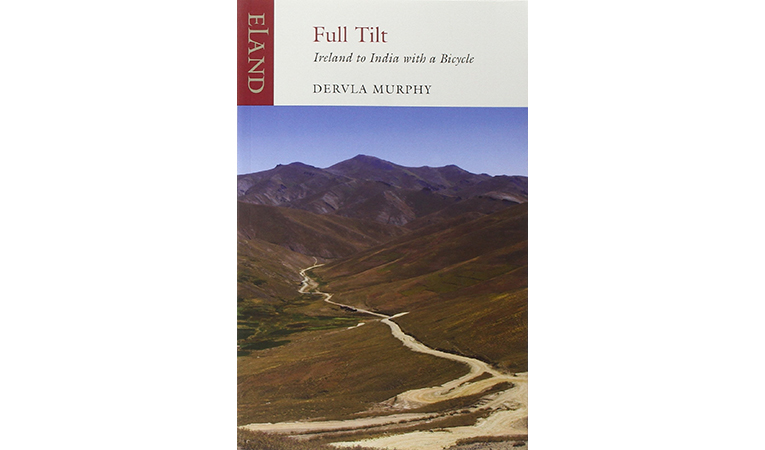 As the title suggests, Full Tilt: Ireland to India with a Bicycle is a novel recalling one woman's solo journey across Europe and the Middle East. Dervla Murphy's adventure with her trusty bicycle is filled with trials and obstacles that make it difficult to stop reading.
3. The Innocents Abroad by Mark Twain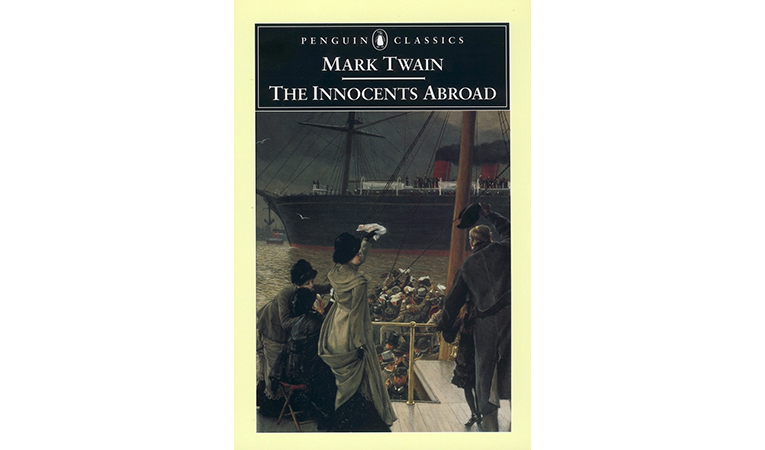 No list of travel novels is complete without at least one tale by Mark Twain. The Innocents Abroad is a book that was originally a series of travel articles Mark Twain wrote for a San Francisco newspaper. His travels took him through Europe and the Holy Land in the Middle East. Twain takes on stereotypes as he shares his thoughts on culture in this satirical novel.
4. The Size of the World by Jeff Greenwald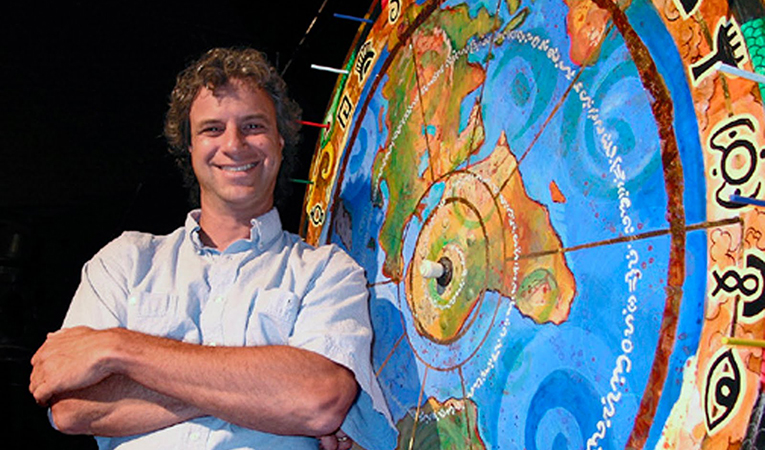 The Size of the World is one of the travel inspiration books written by an incredibly experienced world traveler. After having already ventured through most of the world, Greenwald realizes that airplanes are ruining the potential for a true global adventure. He decides to travel the world sans flight, and the results make for an excellent travel read.
5. A House in Bali by Colin McPhee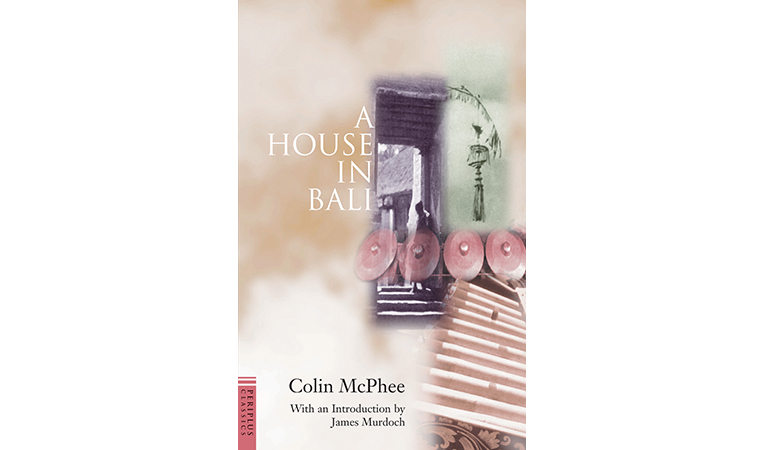 A House in Bali is one of the best books about travel written by a classically trained American musician who fell in love with the music of Bali. While band nerds may have an extra appreciation for this novel, it is a great read for anyone interested in either travel or Bali. McPhee spent eight years living in Bali and composing his thoughts on the local culture and music.
6. Brazilian Adventure by Peter Fleming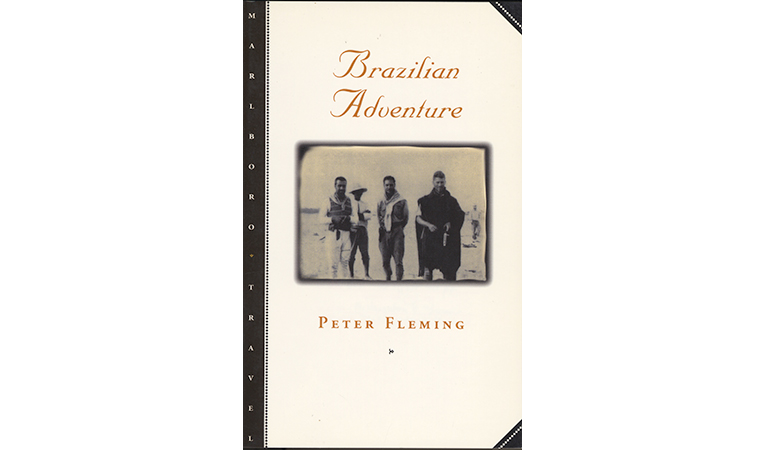 This humorous novel is the account of a man who joined an expedition to find the missing Colonel Fawcett in Brazil. While Fleming felt the journey would be a fun adventure and an escape from reality, he quickly realized that he was in for an interesting trip when things went wrong. Brazilian Adventure is a good-humored travel novel that's hard to put down.
7. Two Towns in Provence by M.F.K. Fisher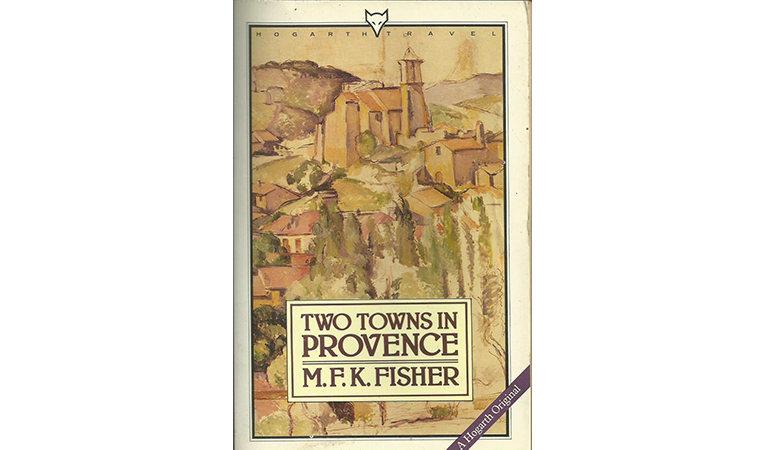 Two Towns in Provence is a memoir that tells of life in the French provincial capital of Aix-en-Provence. As one of the best books about travel in France, Fisher goes through two centuries of the province to explore the history and nature of its people. This is a must read for those interested in traveling to France.
8. Notes from a Small Island by Bill Bryson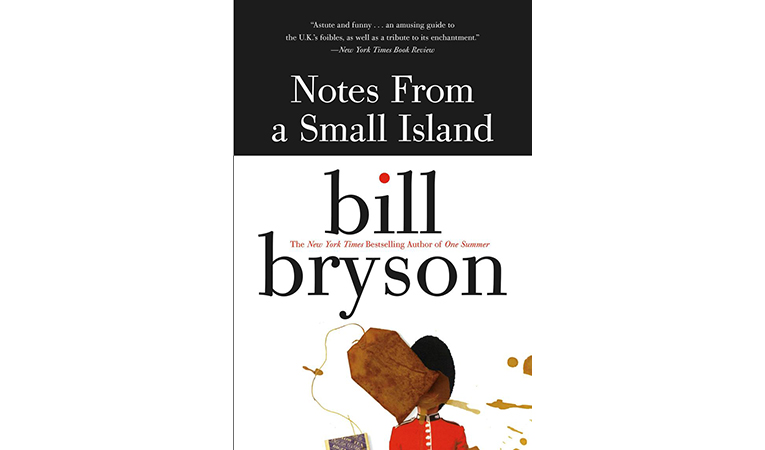 Bill Bryson is another notable travel author who's penned novels documenting his travels through Australia, the Appalachian Trail, and more. In his novel Notes from a Small Island, Bryson describes England through the eyes of an American Midwestern man. After spending nearly 20 years in Britain, Bryson analyzes the country in this witty novel.
9. The Backpacker by John Harris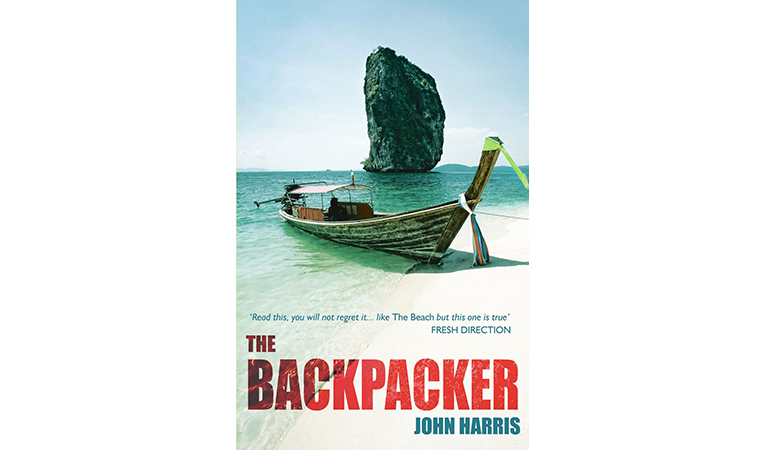 The Backpacker is a memoir that tells the journey John Harris took around the world with a risky travel partner. This novel includes parties, drugs, and cons, making it an incredibly interesting read filled with dangerous adventure.
10. The Beach by Alex Garland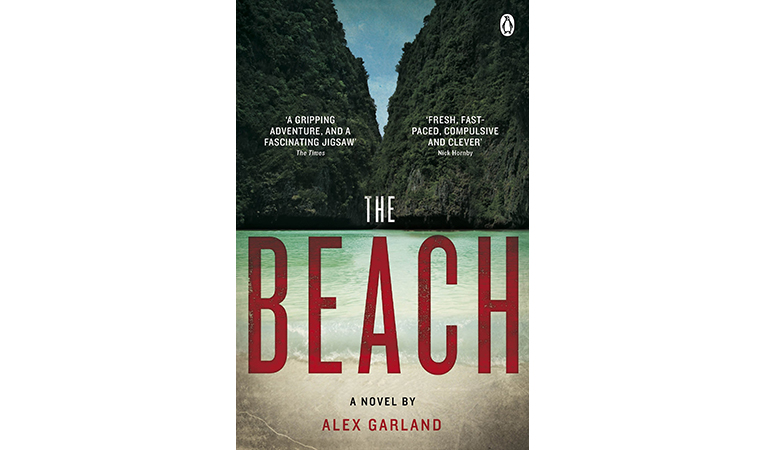 Having inspired a movie featuring Leonardo Di Caprio, The Beach is a thrilling novel that will make you think. After hearing folklore of a secret island said to be a real life Eden, protagonist Richard journeys to find the secluded spot. When he finds the island, Richard realizes that paradise comes with a price. While this novel may be more horrifying than inspiring, it is still a terrific read for thrill-seeking travelers and lovers of adventure.
11. On the Road by Jack Kerouac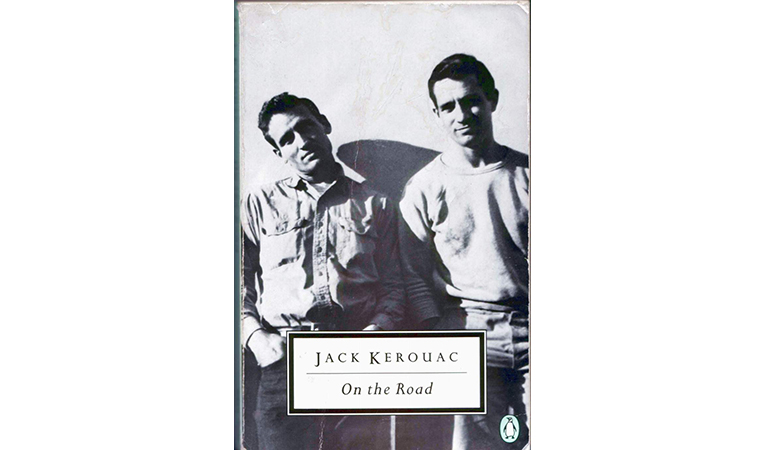 This coming-of-age novel (and one of the best travel books of all time) follows Kerouac's years of traveling through North America and befriending some interesting characters along the way. Written with a jazz-like, scatting rhythm, this philosophical novel marks the Beatnik generation of the '50s and '60s and their journeys of spiritual self-discovery. On the Road is a classic, must-read travel novel.
12. Wild by Cheryl Strayed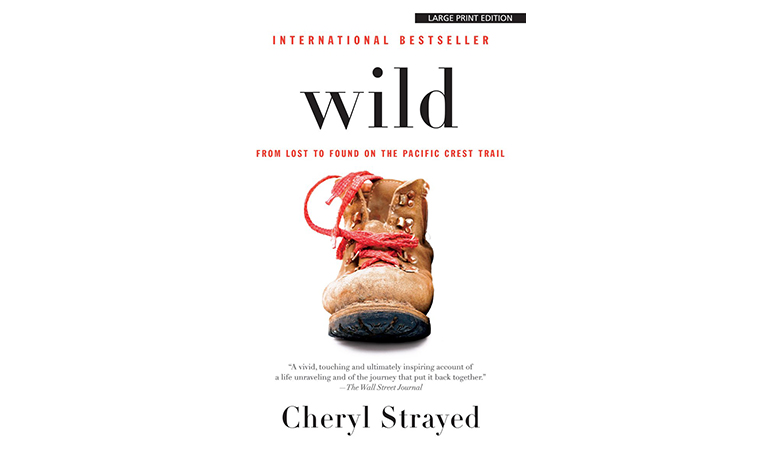 Wild is a favorite among the best books to inspire travel. The memoir is about a young woman who finds herself needing something new after the death of her mother and the deterioration of her marriage. Having no prior experience with long-term hiking, Strayed decides to take a solo trip across the United States along the Pacific Crest Trail. This memoir tells the tale of a 26-year-old woman who redefines herself, while coming to peace with her past, through a testing journey in nature.
No matter where you are in the world, if you're on the go or sitting on your couch at home, there is something to be said for travel inspiration books. Like all good reads, they can inspire us with their words, their stories, their characters, and everything in between each cover. Pick up any one of these best books to inspire travel and you're sure to be planning your next travel adventure after you turn the first page!
Trips That Will Inspire You For Life