Carrie Kellenberger - Co-President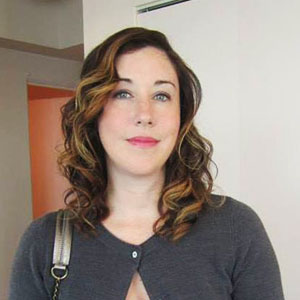 Carrie was first connected with Reach to Teach through her own teaching placement in 2006. After teaching with Reach to Teach for three years and remaining involved with the organization after, she joined the team full time as Co-President. Her personal experience as a Reach to Teach teacher is invaluable to the team, as well as current and future participants, since she knows exactly what they are going through. With over seven years of experience recruiting ESL teachers, Carrie has worked with hundreds of teachers in a multitude of countries, from China to Singapore to The Republic of Georgia and the UAE.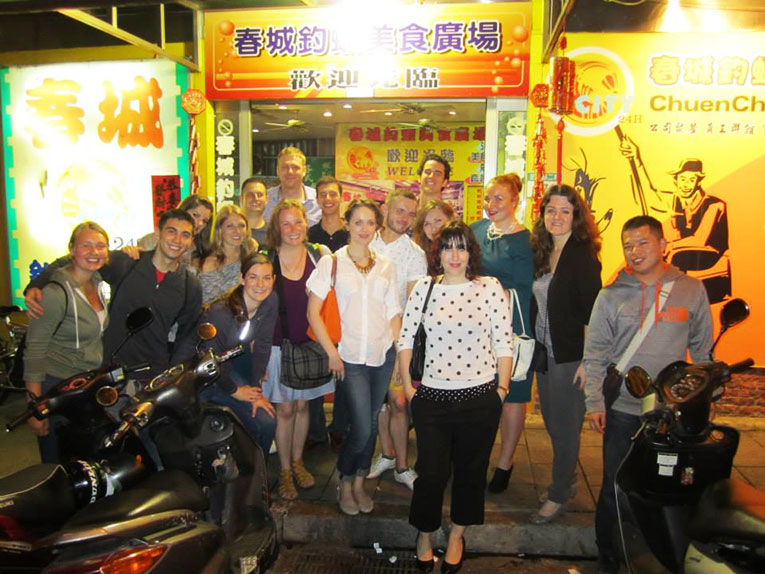 You went through the Reach to Teach program yourself. What inspired you to get involved with Reach to Teach on a deeper level?
I've been writing about Asian cultures and lifestyles since I moved to Asia in 2003. When we moved to Taiwan, my husband joined the Reach To Teach flag football team and he played with them from 2006 to 2008. The team formed a strong friendship and we spent many Sunday afternoons together at the football field watching teams play and meeting new friends. I used to cover the games and take photos on my personal blog. One of the things that really attracted me to the Reach To Teach program was their events in Taiwan. Through Reach To Teach, we made a wide network of friends that we are still in touch with today.
Over time, the owner started depending on me for more and more help. In 2010, he decided to return to the USA to do his MBA and he asked me if I'd be interested in running the company in his absence.
Our teacher network continued to grow after we bought the company in 2012. We've attended half a dozen weddings and we've been invited to family outings because of our connections with the teachers we placed here. Many of them are still here in Taiwan, and we still see them regularly at our events.
How does your own experience in the program help you in your current role?
Being in direct contact with our schools here in Taiwan and our teachers in Taiwan really helps a lot. I've been through the Reach To Teach program myself, so being able to advise teachers about what to expect is a fairly straight-forward process for me. Since I have lived in China and Taiwan, I am often able to offer simple advice to teachers that are planning on moving to these countries or to our teachers that are already there that might need some extra advice on how to do things.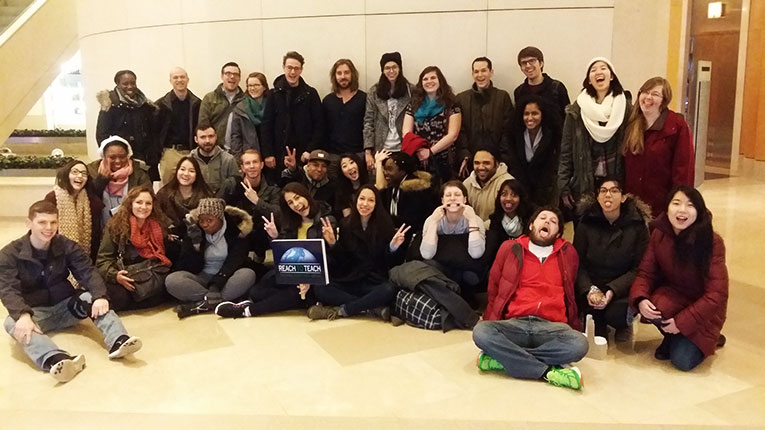 What does a typical day of work look like for you?
A typical day at work usually encompasses a lot of things. I am a small business owner in Taiwan, so my husband and I work as recruiters, but we also handle all of our own website updates, applicant tracking system, newsletters, screening and vetting of new schools, and of course, assisting teachers coming through our program. However, I work primarily on our Taiwan and China programs.
Why is Reach to Teach Recruiting different from other teach abroad programs?
We are one of the only ESL recruiting agencies based in Asia. In our eyes, we have an advantage over other agencies because we are already based in Asia, so we meet our school managers and our teachers in person. It helps teachers immensely to know that they have real people waiting for them when they arrive in Asia.
How do you ensure Reach to Teach Recruiting continues to "match great teachers with great schools"?
We work hard to bring on new schools that treat their teachers with respect and kindness. Before we bring on new schools, we speak with the owners and with teachers that are currently at the school. We visit schools regularly to get a better idea of what our teachers can expect and to ensure school managers know we care about their schools and business. We also ask for contact email addresses from teachers who have worked at these schools in the past, and of course, we also do a search on the school to see if anything negative pops up. That being said, you can't believe everything you read online, so we like to give our schools the benefit of the doubt, especially if we can visit and their teachers have great things to say about working at these locations.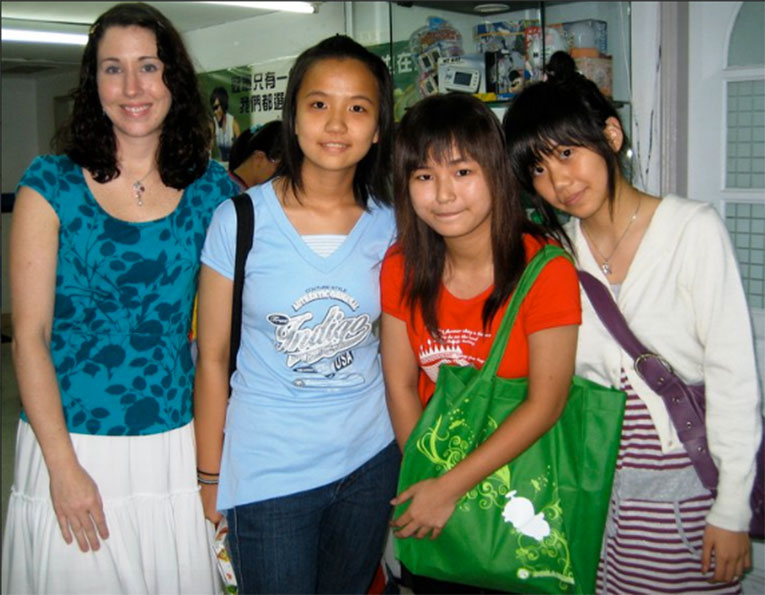 Not all of our schools have worked out though. I am sorry to say that some schools do not treat their teachers well, and when we have heard about things that seem strange compared to other schools that have been with us since 2006, we call the school and walk through the situation with them. It's not uncommon for us to speak with teachers several times on the phone or over Skype, and in many cases, we've gone to meet the teacher or meet with the school manager directly to help facilitate any issues that have come up. Often it is simply a matter of cultural misunderstanding and we can clear up the situation quickly and without too much trouble.
Reach To Teach is an equal-rights employer and we do not work with schools that discriminate against teachers because of their appearance, age, gender, or sexuality.
Though you are originally from Canada, you've been living in Asia for over a decade. What advice do you have for teachers headed to Asia?
My advice is likely going to be the same as everyone else's advice. Do your research. Learn as much as you can about the country you're going to.
Asia is different from North America, and teachers also can't expect to come to Asia and expect that everything will be the same in Asia as it is in their home country. Asian cultures are very different to North American cultures. Learn as much as you can before you go.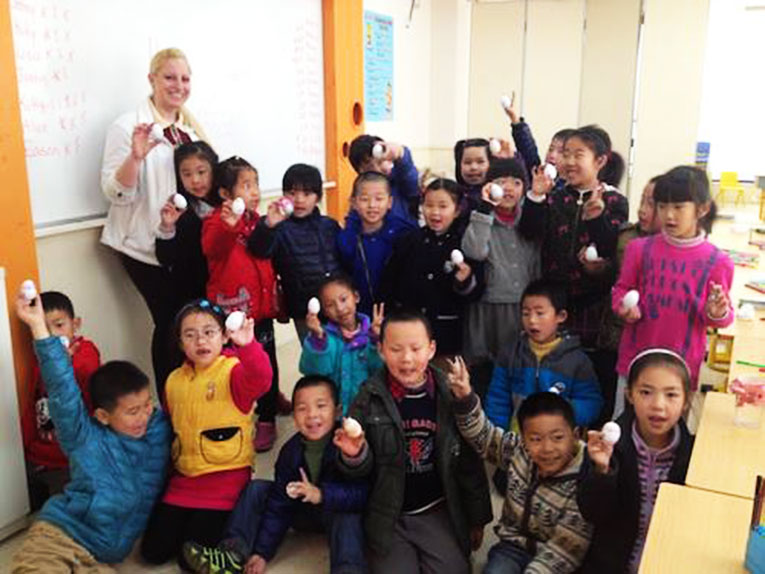 Why do you think Taiwan specifically is a great place for international teachers?
Teachers that come to Taiwan come here because it's a fantastic place to live in. The people here are friendly and hospitable. Taiwan is a beautiful country and you can certainly save a little while you're here. I managed to pay off my student loans within two years of arriving in Taiwan with a lot of hard work.
You can earn more in South Korea and in China, but teachers that come to Taiwan come for Taiwan, because it's known for being a great place for expats and a great place to live in.
What do you love most about your job?
By far, it is the teachers that I'm in contact with that make me love my job. I have made some incredible friends through Reach To Teach. I read an article a few weeks ago that basically says that that recruiters aren't your friends. I disagree with this wholeheartedly. We care deeply about the teachers that we work with, and we have made some fantastic friends with teachers who have come through our program.
Not everyone is going to love us, and there will be times when we're going to be labeled evil or that we're just in it for the money, but I think that the majority of our teachers can tell that we want the best for them. We work hard to ensure that our teachers are taken care of, and I think our level of care shows each time we meet someone new.
Is there anything new we can look forward to from Reach to Teach Recruiting in 2017?
We have lots of new positions coming up in 2017. You can keep up with us through the Reach To Teach Job Board and through the Reach To Teach Community Blog. We have a fantastic writing team that is comprised of Reach To Teach teachers, and they offer terrific advice for new teachers that are thinking about making the jump to teach abroad.