Why Study Abroad in New Zealand? 9 Sheep-ish Reasons
Why Study Abroad in New Zealand? 9 Sheep-ish Reasons
by - Published 6 days ago
Deciding where you want to study abroad can be a very daunting task. Trust me—we've alllll been there. With so many different programs to choose from, how can you make sure you pick the right one? If you're looking for a study abroad experience that 1) meets your academic needs, 2) guarantees a life-changing experience, and 3) gets you up close with nature like never before, study abroad in New Zealand might be the right choice for you.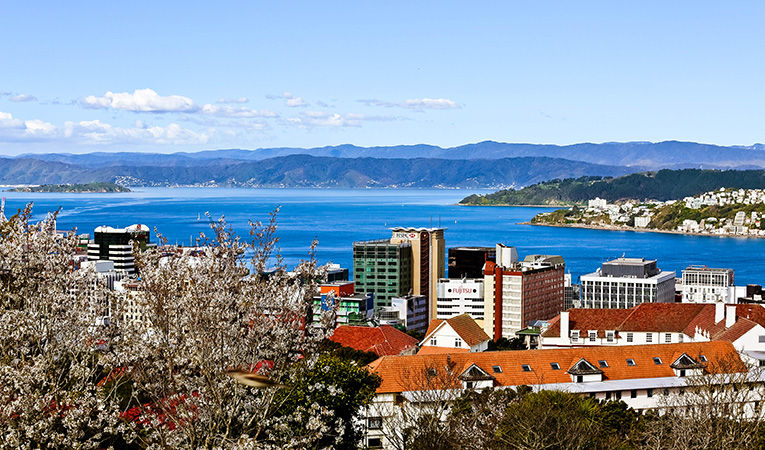 New Zealand is often overshadowed by its popular neighbor, Australia, when it comes to popular study abroad destinations, but New Zealand certainly has some strong perks. Just imagine having the opportunity to explore stunning landscapes, enjoy the friendly hospitality of the locals (even wooly ones), and experience a new culture in one of the world's most progressive, unique, and well-developed countries.
Here's a few of the many reasons why study abroad in New Zealand should be your next move.
9 reasons why study abroad in New Zealand is AWESOME
1. The People are Amazing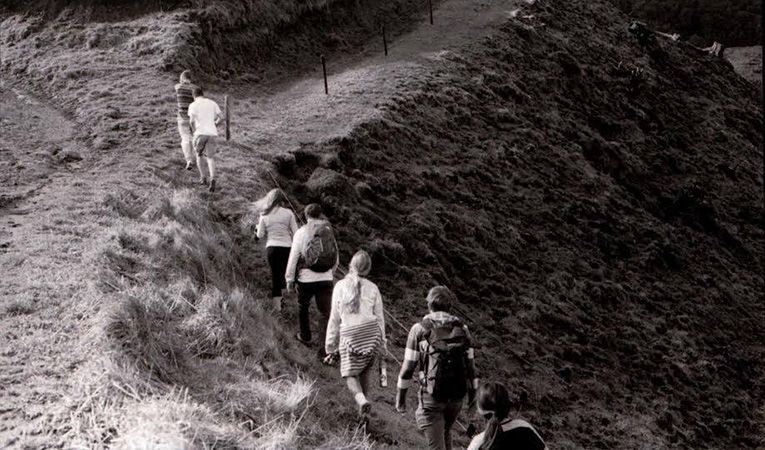 It's not an exaggeration to say that New Zealanders (Kiwis) might be the nicest population of people in the world. You'll experience this from the moment you land in New Zealand for your summer or semester abroad. Take this student story:
"My luggage was lost for the first week upon my arrival. Visibly upset, I was immediately welcomed into the student exchange office at Victoria University of Wellington, where the staff was more than helpful in dealing with the situation. Throughout the semester, I came to realize that this hospitality is not limited to my university faculty; rather, it is an attitude that governs the Kiwi way of life."
Be prepared to be wow'd by the generous, laidback, adventure-hungry Kiwis while studying abroad in New Zealand!
2. You'll Get Out of Your Comfort Zone... Comfortably
Your study abroad program in New Zealand will likely be the first time you live alone outside of the country. Don't get us wrong—it can be nerve-wracking at first. But the feelings will quickly fade, as you soon come to realize that the culture shock you'll experience is relatively mild. This is a perfect destination for someone who wants to study abroad far from home, yet may not be ready for an extreme culture shock or adjustment period to life abroad. With that said, studying abroad in New Zealand allows for just the right amount of cultural differences without being overwhelming.
3. Everything is Photogenic. EVERYTHING!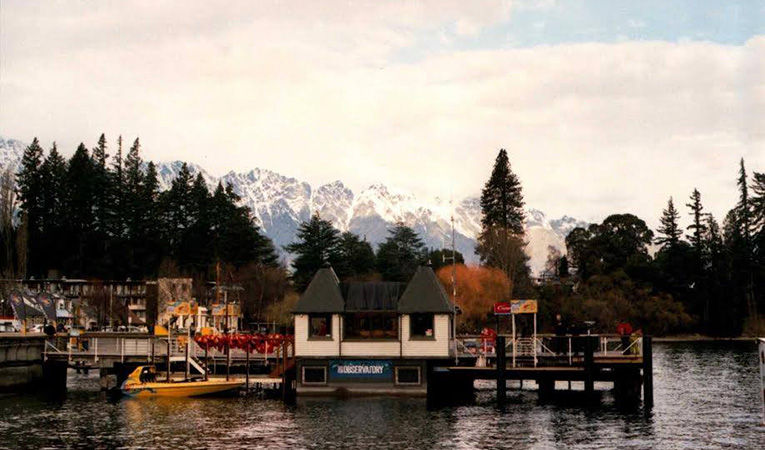 Seriously, you'll want to bring a camera. As you must know, New Zealand is known for housing some of the world's most breathtaking natural scenery. This is what really sells a lot of students on studying in New Zealand. If you're looking for adventure like never-before, this is the place for you!
Whether you're drawn to the abundance of National Parks and Great Walks that cover both islands, or have finally built up the courage to try skydiving or bungee jumping for the first time, or honestly just want to feel as though you're part of the Lord of the Rings movie set, New Zealand's variety of landscapes, hiking trails, and adrenaline-rush activities are sure to provide.
Even the animals are cute and harmless, unlike the wildlife in its neighbor...*cough, cough Australia*. Just be warned: Kea birds are smarter than they look—and you probably aren't going to spot a moa.
4. It's Well-Connected in the Pacific & Asia
The geographic location of New Zealand is another major bonus if you're looking to do some traveling during your time abroad. New Zealand acts as a gateway to other destinations throughout the entire Pacific region as well as a jumping off point to the nearby Asian continent. And because of its proximity to its Pacific and Asian counterparts, there is an abundance of cultural diversity present within this little island nation.
Or maybe you didn't come to study in New Zealand to jump ship every weekend! Luckily for you, the islands have plenty to keep even the most adventurous student satisfied. The size of the country is convenient if you're looking to cover a lot of ground during your time abroad. Many students can check off their "Study in New Zealand Bucket List"—on both islands—in two weeks or less! How's that for ease of getting around?!
5. You Can Study at World-Renowned Universities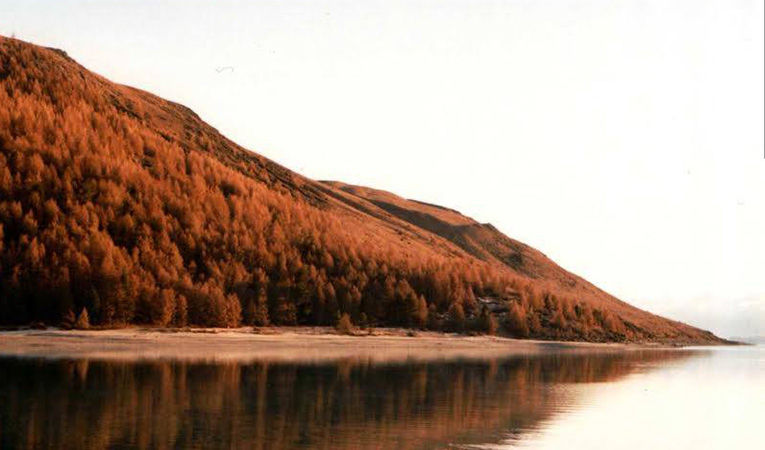 A major benefit to selecting New Zealand as YOUR study abroad destination is not only that you will have endless things to explore, but more importantly, you will likely be studying in New Zealand at a world-renowned university. What's really great is that all of the courses are taught in English—there are an abundance of course options made available to you for most any major. In addition to this, you have several options when it comes to choosing a university that works best for you. Whether you're looking to study in a large, bustling city versus a smaller, more student-run community, the university choices in New Zealand are diverse.
6. Your Resume Will Shine
Maximize your time in New Zealand by enriching your resume and building professional relationships through a host university internship course OR a full-time internship. An internship through select universities allows you to take a internship course alongside other academic subjects, whereas a full-time internship presents the opportunity for you to commit the vast majority of your time to growing your professional skills. Either way, what better way to put your skills to test by interning at an organization that suits your academic and professional needs and can serve as an excellent resume builder that goes beyond the traditional classroom setting.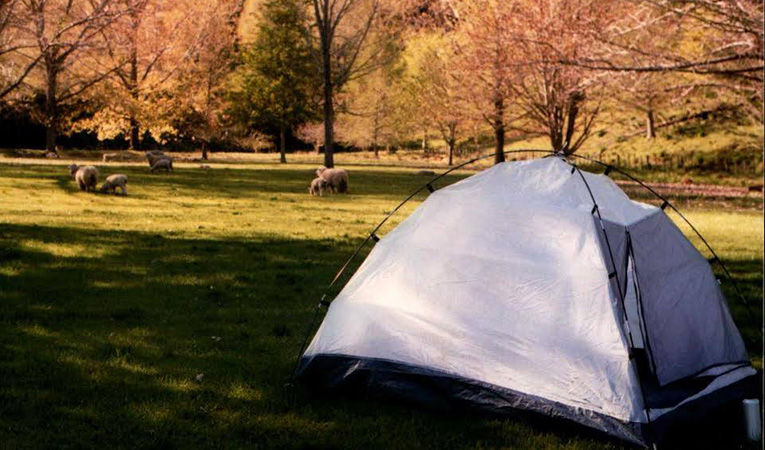 7. There are Many New Zealand Study Abroad Scholarships
No, you can't study in New Zealand for free. But you can get a little closer with New Zealand study abroad scholarships!
Finances can be a concern for students looking to study abroad in New Zealand, especially since it is not necessarily known as a "budget" destination. Fortunately though, the Pacific region offers several scholarship opportunities to international students! In New Zealand specifically, several host universities offer their own scholarship to exchange students. Your best bet is to look directly on the foreign university website to learn of any New Zealand study abroad scholarships on offer. Be sure to also browse all the study abroad scholarships available for travel around the world.

Another route to consider is finding study abroad scholarships directly through your program provider. For example, ISA offers multiple programs to study in New Zealand AND a handful of their own scholarships. Talk to your study abroad advisor about unique financial rewards available if you participate in their program!
8. You'll Never Get Bored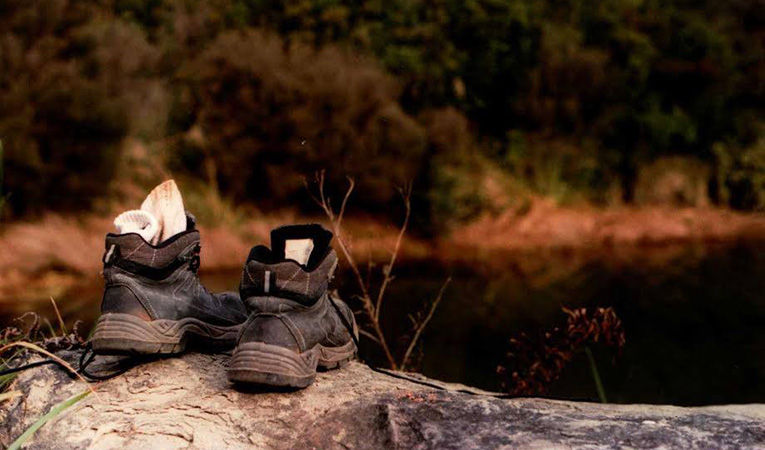 In New Zealand, there really is something for everyone. Whether you want to be in a big bustling city, a small college town surrounded by nature, or somewhere in the middle, you're guaranteed to find an amazing university that fits the bill.
Take Christchurch on the South Island for instance. Set just 3.5 miles east of central Christchurch in the suburb of Riccarton, the University of Canterbury (UC) boasts a traditional campus with beautifully landscaped grounds and gardens. From campus, you have easy access to all the conveniences of a big city, but are also just a short drive to all the breathtaking adventures New Zealand's South Island is known for—you can ski and surf in the same day!—making it an outdoor enthusiast dream city. Take weekend trips to Queenstown to muse the Remarkables or zipline through ancient forests. Sip on Marlborough Sauvignon Blanc from Otago's Wine Region. Want to get away from it all? Try Sea Kayaking in Abel Tasman National Park or go penguin-spotting in Milford Sound.
At the southern tip of New Zealand's North Island sits Wellington, the artistic and cultural capital of New Zealand, and Victoria University of Wellington. Surrounded by rolling, green hills and a beautiful harbor, Wellington brings together the upbeat atmosphere of a large city, yet retains the charm of a close, coastal community making it an ideal city for any student. You're within reach of Mount Ruhapehu, the North Island's highest peak, not to mention tons of fun spots to satisfy even the biggest of Lord of the Rings nerds (like the Tongariro Crossing!). Check out Lake Waikaremoana (the only Great Walk of the North Island) or soak in hot springs near Rotorua.
Bet you're hoping you fulfill the study in New Zealand requirements now, huh!?
9. An Unforgettable Experience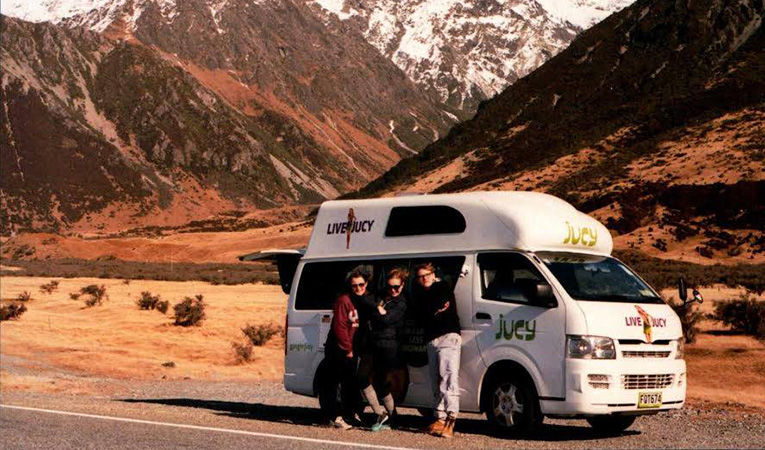 Does all this sound like a perfect fit for you? New Zealand is an incredible study abroad destination for the reasons listed above and more. Whether you're looking to partake in an internship, enjoy inspiring landscapes and diverse cultural identities, enrich your degree with courses taken at world-renowned universities, or are looking to step out of your comfort zone, New Zealand is a unique study abroad destination that offers countless opportunities for a life-changing experience abroad.
Yes, the thought of studying abroad in New Zealand can seem overwhelming at first, but the chance serve as an experience of a lifetime. And with the help of GoAbroad, your university, and your program provider, there is plenty of help available to make your study abroad dream a reality. By the end of your time abroad, not only will you have successfully made all of your friends jealous due to your endless supply of social media photo content, but you'll also likely become a more confident, independent, and well-rounded individual, constantly looking forward to your next adventure.
Next steps to study abroad in New Zealand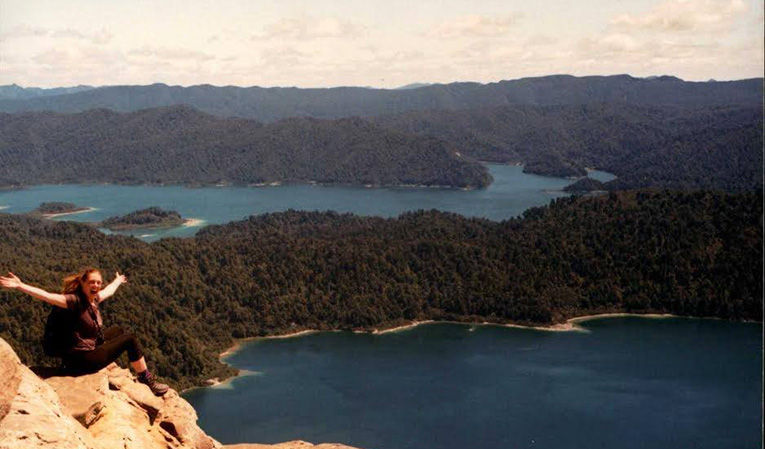 Don't pack your rain jacket juuuust yet. There are a few items on your New Zealand study abroad to do list you should check off first.
Study in New Zealand as international students—You won't regret it!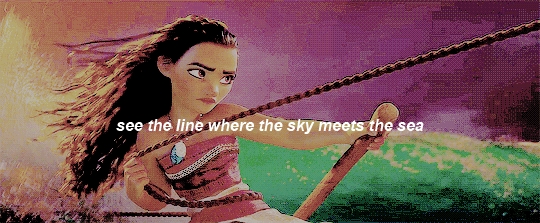 Follow the call to this Pacific island nation! Even if you can't study in New Zealand for free, the wealth of experience it affords you will be more than worth the upfront investment—especially for students who are thoughtful in their study abroad program selection, coursework, and location. Get in touch with your campus advisor to find out if you fulfill the study in New Zealand requirements, as well as which programs or universities are the easiest for transferring credits. Keep your eyes on that very-south prize and you'll be living on a steady diet of Whittaker's Chocolate Bars and Tim Tams before you know it!