The ACTUAL Pros & Cons of Study Abroad in Australia
The ACTUAL Pros & Cons of Study Abroad in Australia
by - Published July 3
It's here—the moment to make the big decision of where to study abroad. You've narrowed your options but how do you decide "The One?" There is still so much to consider! You may be picturing a morning cup of coffee outside of the iconic Sydney Opera House or getting the hang of "hanging 10" at Surfers Paradise, but at the same time, the thoughts of grueling flight times, dangerous wildlife and a seemingly high price tag are daunting.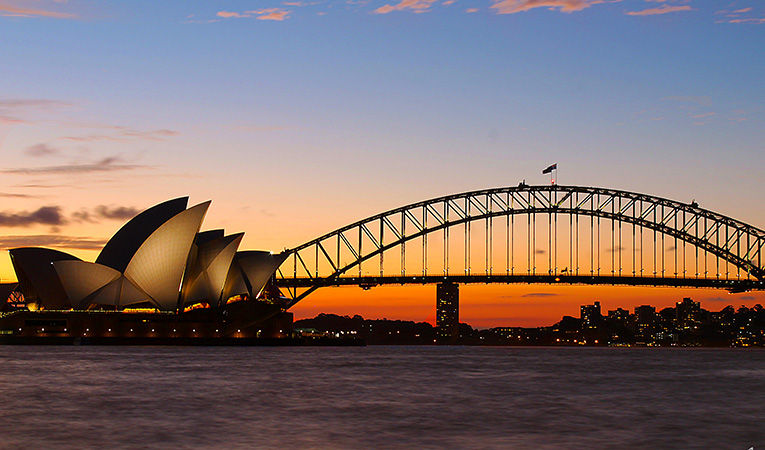 I get it. I, too, was in your shoes narrowing down the perfect study abroad destination. Would it be experiencing the urban, multicultural, Olympic host city of London, or diving the Great Barrier Reef from tropical, Cairns, Australia? My lists of pros and cons for each destination were detailed, but at the end of the day, I couldn't get the images of the beautiful, white sand, blue ocean beaches, and fantastic cityscapes of Australia out of my head.
So, let me help you fill in YOUR list with some details of the actual pros and cons of studying in Australia. Here's our round up of essential things to know about studying abroad in Australia!
The pros of studying in Australia
First, let's dive into what makes the answer to the question "Is studying abroad in Australia worth it?" an absolute YES.
1) Stay on track to graduation with robust academic offerings throughout Australia.
You can find ALL kinds of study abroad programs in Australia—for almost every course of study. Find classes to fit your STEM track on the traditional, research-based campuses of the University of Sydney, University of New South Wales, or the University of Queensland, all top-ranked universities worldwide. Study Marine Biology at the #1 program in the world while taking advantage of unparalleled opportunity to apply your learning through exciting, hands-on field components as a student at James Cook University, Townsville.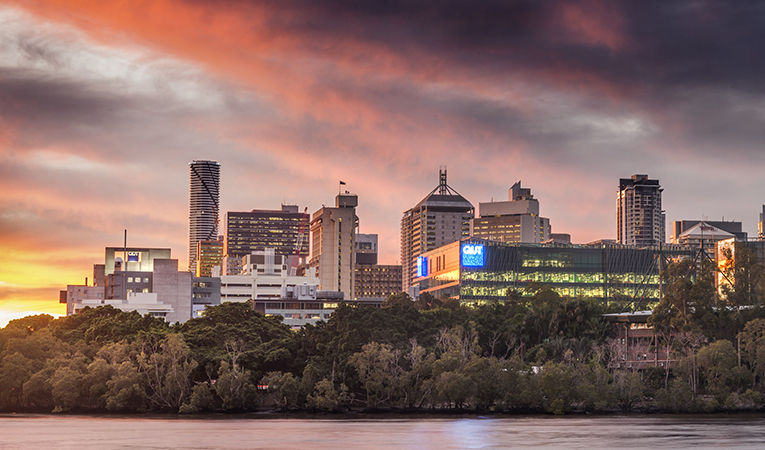 Immerse yourself in the innovative and technology-driven learning taking place at University of Technology, Sydney or at Queensland University of Technology in Brisbane. Hit the books in a morning class and take to the ocean by afternoon as a student at the University of Newcastle, Bond University or Griffith University. Whatever you're seeking academically, Australia may be just the place to offer it to you.
2) Australia is well known for its varied landscapes.
Whether you want to surf some of the best waves after class, camp under the stars, take a bush walk through the rainforest or hit the fresh powder on the slopes, Australia provides you with a little bit of everything to compliment your study experience. Just off the Far North Queensland coast you will find the largest coral reef system on Earth, the Great Barrier Reef, spanning more than 1,600 miles and home to over 1,500 species of tropical fish, more than 200 types of birds, and so much more; it is no wonder it is one of the seven wonders of the natural world!
In the red deserts of the renowned Australian Outback is one of the country's most famous landmarks, Uluru. This natural wonder and deeply spiritual place is a must to experience at sunrise or sunset, for dinner under the stars or simply for it's sheer beauty with a walk around the 5.8 mile base. Craving some fresh, mountain air? Escape to the magic of the Blue Mountain Region, located a mere two hour train ride from the hustle and bustle of Sydney city life. Pick a location in any direction and you will find something to discover, but the ultimate question remains; what will it be?
3) Beaches, beaches, beaches... did I mention beaches galore?
Yes, Australia gives you prime access to those beautiful, white sand, blue ocean beaches you think only exist on postcards. Whether you opt to study abroad for a year in Australia or for a shorter duration, we predict plenty of beach time in your future. Surfers Paradise and Snappers Rocks in Gold Coast and Bondi Beach in Sydney are arguably a few of the country's best places to grab your board, paddle a wave and "hang 10." Study at Bond University or Griffith University in Gold Coast and find yourself a quick 20-30 minutes to Surfers Paradise or 30-45 minutes to Bondi from the University of New South Wales in Sydney. From the University of Melbourne you're a quick nine miles from the iconic, charming, multi-colored bathing houses the line the shore at Brighton Beach.
If a quieter, local beach vibe is more of what you're after head for a stroll along The Stand in Townsville, an oceanfront district featuring beach access, hangout spots and great local restaurants; enjoy the close proximity between Newcastle Beach and Nobbys Beach, both close to the University of Newcastle campus as well as the central business district of the city; or even check out Streets Beach in Brisbane, the city's man-made, white sand beach along the riverfront. One thing is for sure, wherever you may decide to study in Australia, there is plenty of places to dip your feet in the sand.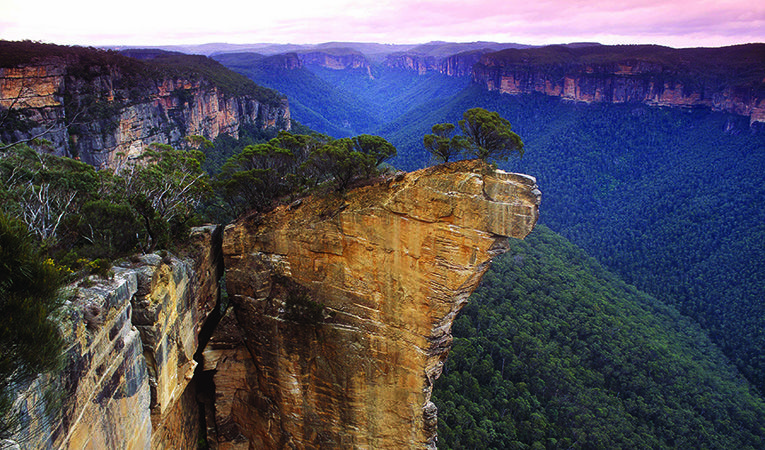 4) Australia's urban, sprawling cities and rich, natural beauty offer you a wealth of activity options.
Why study abroad in Australia? The VARIETY! Embrace Australia's beautiful outdoors with a morning hike, afternoon snorkel and an evening stroll along the beach in Townsville. Take in a footy game—Australian Football League (AFL), that is—in Melbourne, Australia's sporting capital. Appreciate art in both Sydney and Brisbane with countless galleries, museums, performing arts complexes, community art and more. No matter which campus you choose to study on, you will be offered an endless array of student clubs, activities and local happenings to round out your experience during Australia study abroad programs.
5) Local hospitality—so much local hospitality.
The Aussie way of life is friendly and laid back in nature. Make a point to experience for yourself while on study abroad programs in Australia! This can be a departure from the hustle and bustle of the common U.S. lifestyle, so EMBRACE IT! Take advantage of an invitation to a sausage sizzle or a day at a local hangout spot in nature. After all, nothing will beat a local's perspective of your new home away from home.
If the idea of sharing a warm cup of Milo, sharing prawns on the barbie (not shrimp!), or having buddies to watch an Aussie rules football game sound fun to you, then your answer to "Should I study abroad in Australia?" should be a resounding yes (oi oi oi!).

The cons of Australia study abroad
And now, let's unpack some of the concerns that you may have about Australia...
1). Australia can be expensive for student budgets
While studying abroad in Australia one of the first things you are bound to notice is how expensive the country can be. From a cup of coffee to a simple hamburger you may run into much higher prices for some of the most common place of items that you are used to purchasing here in the U.S. And while this may not make your budget too happy, there are a couple of reasons why higher prices should be a really good sign for your study abroad experience down under.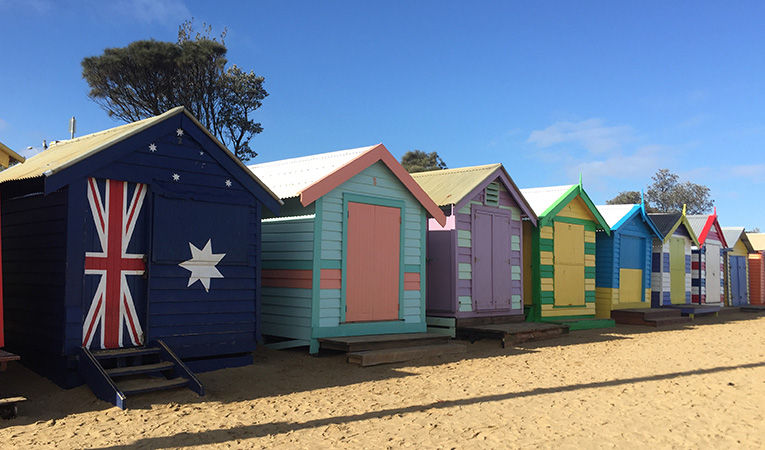 Generally speaking, Australia has one of the highest standards of living in the world when compared to much of the U.S. and Europe, which means that Australians enjoy a very stable economy, extensive access to social services, and abundant personal and professional opportunities.
Not to mention, Australia boasts the highest minimum wage in the world, making a part-time job a tempting and practical opportunity for study abroad students who may be looking to earn some spending money during their time abroad. Plus, a vast number of Australian Universities even offer scholarships for international students to help finance their Australia study abroad programs.
2) Everything seems to be trying to kill you… 🕷🐛🐞🐜
The chance to get up close and personal with animals can be some of the wackiest and most fun parts of Australia study abroad (usually). Beyond the cute and cuddly kangaroos and koalas that Australia is known for there are a wide range of native wildlife that aren't exactly known for being... approachable. From the crocodiles to the dingoes, the snakes, and the spiders, Australia is home to a few animals that maybe aren't the friendliest of beasts. But, these animals are just a few of the many examples of Australia's unique wildlife that aren't found anywhere else in the world.
Through your semester, summer, or year abroad, you have the opportunity to get up close and personal with a wide range of Marsupials (a highly specialized group of mammal)—kangaroos, koalas, and wallabies included, and if you're daring enough, take a chance and get to know some of Australia's reptilian residents (preferably in a zoo or reptile house). Although you may have your reservations about Australia's native wildlife at first, take a step outside your comfort zone and you just might discover how truly captivating these animals can be in their own way.
3) The country is massive
If one of your goals during your semester abroad is to hop on a plane, train, or bus and be in an entirely different country in just a few hours, then Australia may not be your cup of tea. But, if you are interested in taking the time to explore and get to know all of the sights and sounds of your host country—Australia has oh so much to offer. The country itself is massive, roughly the same size as the United States but with only 1/10th the population meaning much of the country offers pristine views of Australia's diverse landscape.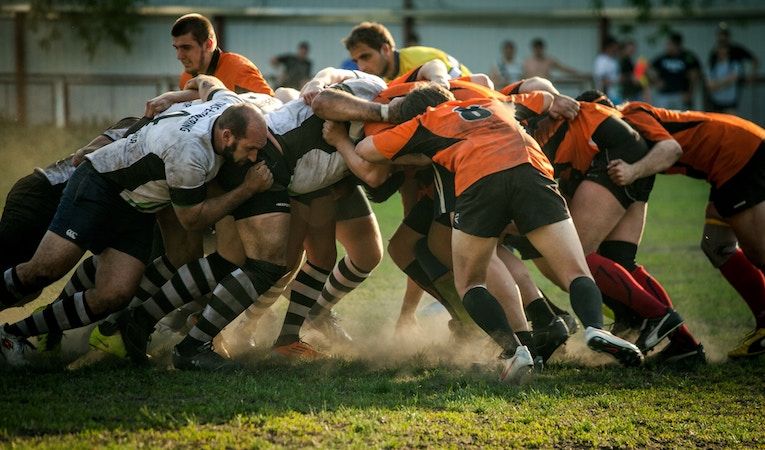 From miles upon miles of Pacific coastline, to the rugged terrain of the Outback, Australia represents nearly every natural environment on earth, and it is all waiting to be discovered. Plus, if you do decide you'd like to travel outside of the country during your time down under, you will have easy access to New Zealand, and a whole host of other countries in the Pacific.
4) Historic Australia...? 🤔
While Asia and Europe may be renowned for their key landmarks, linguistic variety, and prominent historical figures, Australia believe it or not boasts is own fair share of noteworthy sights and historical significance too. While one of the country's most recognizable landmarks, the Sydney Opera House, was built in 1959 and has been attracting international awe and acclaim within the performing arts, Australia boasts a number of breathtaking landmarks that date back millennia and hold much deeper cultural significance.
One such example of Australia's iconic natural wonders is Uluru (known to most foreigners as Ayers Rock)—a huge monolith in Australia's Red Center, this site among countless others is sacred to many groups of Indigenous peoples, and acts as a bridge between Australia's cultural history, tourists, and Australians alike. Not to mention, most people wouldn't guess that Australia is home to the Earth's oldest living culture. Australian Indigenous peoples have been inhabitants of Australia for over 40,000 years! This just goes to show that although Australia is a predominantly English-speaking country doesn't mean it doesn't have it's own distinctive cultural history, and traditions to dive into during your semester abroad.
5) Where's the WIFI?
When in Australia you're bound to realize that like many parts of Europe—Wifi doesn't seem to be a huge priority. Although Australia is a well-developed country, you'll quickly discover that it's not exactly commonplace for every single business, restaurant, or café to offer complimentary wifi as we may experience in the U.S. But whether we chose to admit it or not, we have become pretty dependent on technology. From our cell phones, smart watches, and tablets there seems to be no end to our opportunities to glue ourselves to a screen.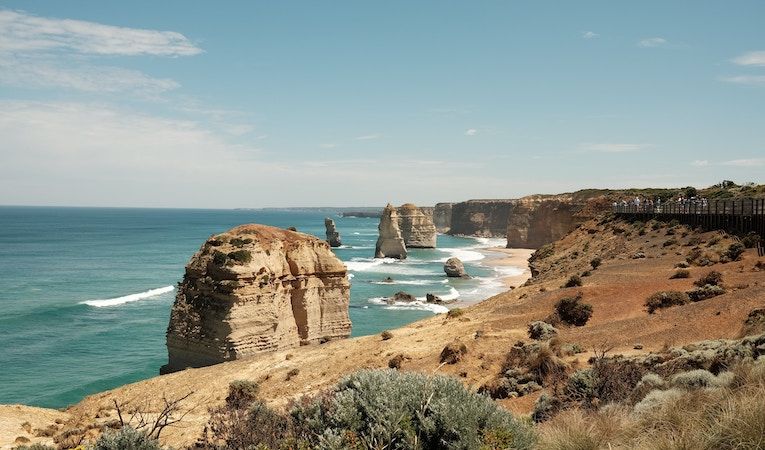 But, when you're on study abroad in Australia—come on—there are a million and one things that are more interesting than scrolling through your Instagram feed. Take the opportunity to immerse yourself in your new surroundings, and unplug. Get lost in nature, connect with locals, or get in touch with the rhythm of your host city. While you'll still be able to find wifi abroad, it isn't available everywhere, but take these situations as opportunities to be present and live in the moment.
Next steps to studying abroad in Australia
Don't pack your sunblock and thongs (flip flops!) juuuust yet. There are a few items on your study abroad to do list you should check off first.
You're ready for Australia study abroad!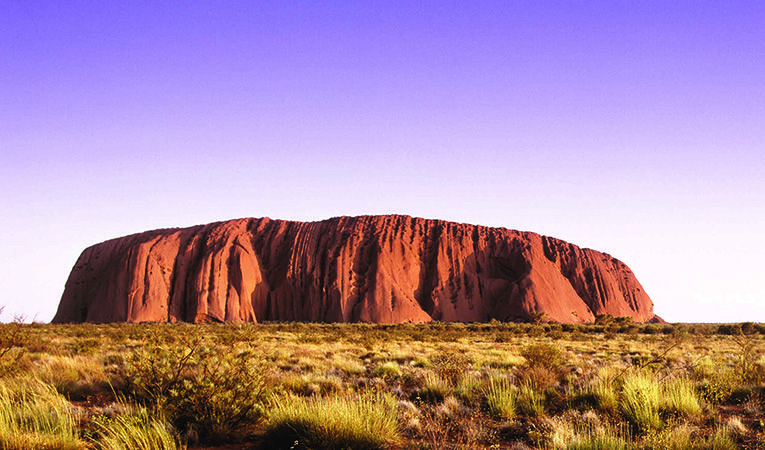 So in conclusion—there's a lot to consider about studying in Australia. The country itself is rich in culture, history, nature, and has so much to offer in terms of academics, sights, and adventure. And while the road to study abroad can be difficult, it doesn't have to be as complicated as it you might think (follow steps outlined above). With the help of GoAbroad, your University, and program providers like ISA there is plenty of help available to make your study abroad dream a reality.
Why study abroad in Australia? While every Australia study abroad story may have its challenges, the chance to do it here will be the experience of a lifetime. For me, personally, I found that by the end of my experience, some of the things I considered as cons early on ended up being some of my greatest memories. And maybe I'm biased, but I think studying in Australia will be an amazing experience, pros and cons alike.