7 Things Every Student Should Know Before Studying in Paris
7 Things Every Student Should Know Before Studying in Paris
by - Published May 17
The title of this post is perhaps a bit misleading, as there are certainly countless things that students who study in Paris for the first time should know about. But then again, half of the fun of studying abroad in a foreign place is figuring out all the little quirks and special secrets of the city on your own. Like whether you prefer sweets from chocolatier Jean-Paul Hévin or Patrick Roger. The important stuff, right? Right.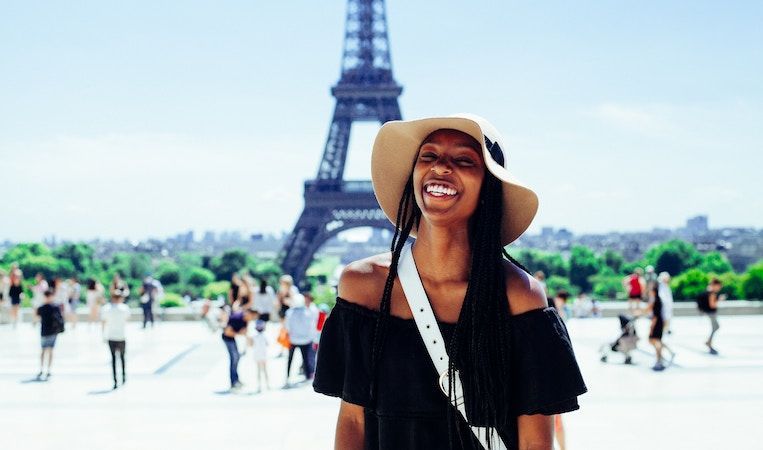 All smiles during Paris study abroad! ✨
Even so, it's also unwise to enter a foreign country with zilch understanding or forethought of what to expect. If you take this path, you might offend someone, miss something really important, or glide through the experience without getting the most out of it (what the French call la tragédie).
Here are just a few things every student should really know before studying abroad in Paris, like...

What to know before Paris study abroad
1. On Sundays, students go to museums.
Ok, well that's the first Sunday of the month anyways. Why? Because most every state-run museum in the city is free on this day. But even if you aren't around for the first Sunday of a given month, most museums will give students free or sizable discounts on admission if under the age of 26 and studying for a few months at an E.U. school. It's safe to say if your institution gave you a student card, you're getting in for free or darn near close to it! Museum hopping ended up being one of my favorite parts of Paris study abroad, so don't miss out on this chance to peep some amazing art and history. 👀👀
2. "Franglish" is more than just what you're attempting to speak everywhere.
Franglish is a wonderful community that organizes meet-ups at cafés throughout Paris and in other cities in France. The premise is simple: show up at the rendez-vous café, collect your drink voucher, and then engage in an hours' worth of "speed dating" type language practice. Franglish organizers pair you up with a native French speaker and you talk in French for seven minutes, then English for seven minutes, and before you know it you're off to the next table meeting someone new!
You can't not be studying in Paris and use the opportunity to improve upon your French language skills—even if you're not there to study French. As most any study abroad student and visitor to the city can attest, your life will be made much easier if you can master even a few sentences of basic French—plus, Franglish will allow you the opportunity to meet some locals and get connected!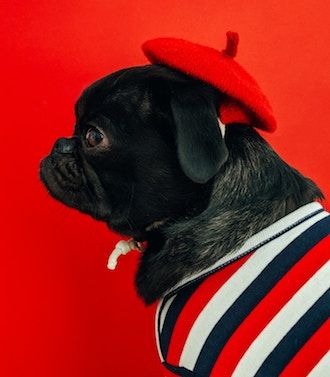 3. You have a variety of program options.
When you waltzed into your study abroad advisor office and dramatically declared your want—nay, NEED—to study in Paris, they probably responded with a handful of programs that your university offers or approves for the experience you're looking for. Don't let your research stop there. We can't urge you enough to be picky when choosing your program. Know that options range from hands off (AKA cheap) to more service-oriented (AKA easier with most things coordinated for you, but more expensive).
When it comes to Paris study abroad, your options run the gamut. You can choose between homestays with French families, staying in campus dorms, living with other students in apartments. You can choose which classes to take or what you want your program to focus on. You can choose if weekend excursions to local sites are included in the price or if you want to go to them on your own.
And, if you want to compare all programs side-by-side, you can use a tool like MyGoAbroad to make it easier. Want more info? Here's our Step-by-Step Guide to Get a New Program Approved by Your Study Abroad Office.
4. Use Bonjour... except of course at night.

Ok, this one might seem inconsequential, but it actually is a remarkable cultural difference straight-to-the-point American study abroad students will notice when they compare themselves to the polite French. Even in a busy city like Paris, you should always say a polite greeting when entering into a shop or before stopping to ask for directions to the nearby Père Lachaise cemetery. Usually, this is as simple as saying bonjour, but don't fall into the trap that many Americans do and say this at all hours of the day. It seems to be assumed without mention, but you'd be surprised how easy it is to throw out a curt bonjour instead of bonsoir once the evening hours roll around. There is also the often confused bonne journée and bonne soirée which are actually appropriate parting remarks too.
5. The métro doesn't stay open all night. 😭
Yes, it is one of the most puzzling things in the City of Lights—the efficient métro shuts down around midnight most nights during the week and only stays open for another hour or so on the weekends. Therefore, make sure you plan how you are going to get back to your residence if hoping for a night out on the town while on study abroad programs in Paris. If you're feeling really adventurous and are a great navigator, then you can make use of the Noctilien nightbus service—good luck interpreting the line map though!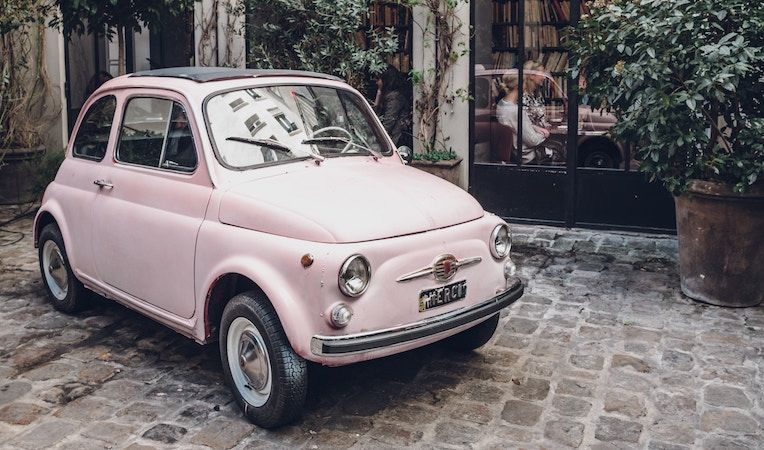 6. You have to force yourself to use French.

I know you're sitting in your bedroom back home in the US dreaming of the mad French skillz you're going to return home from study abroad with. But the reality is, you're not going to learn French simply by being around it. It takes a LOT of conscious effort and brain power. With so many Parisians able to speak English, sometimes the default is to slip into English rather than push yourself to utilize your new French vocabulary or grammar structures.
Don't let this happen!
Improving your French is one of the best ways you can make the most out of studying abroad in a Francophone country. It is a tangible skill that will shine nice and bright on your resume, could improve future job prospects, AND uses your brain in exciting, healthy ways. It will open you up to make more friends with the locals and to make your weekend travels to other gorgeous French destinations a breeze. Plus, being fluent in a second language is fun.
7. La formule is usually the way to go when dining out.
Say it with us: "prix fixe." At first, it might seem like living in Paris on a student's budget is but a terrible tease given the gastronomic wonders that abound; however, eating out on occasion in Paris can actually be quite reasonable if you know what to order. Having lunch out rather than dinner is usually a great way to save a few Euros. But, you will want to dine out in the evenings sometimes, and if you do, we recommend ordering the formule at your fave neighborhood bistro. These fixed menu dinners are a great value, typically offering three courses for a much more reasonable price than if you were to order à la carte. 😍
Next steps to studying abroad in Paris
Don't pack your bags juuuust yet. There are a few items on your study abroad to do list you should check off first.
You're ready for study abroad in Paris! 🇫🇷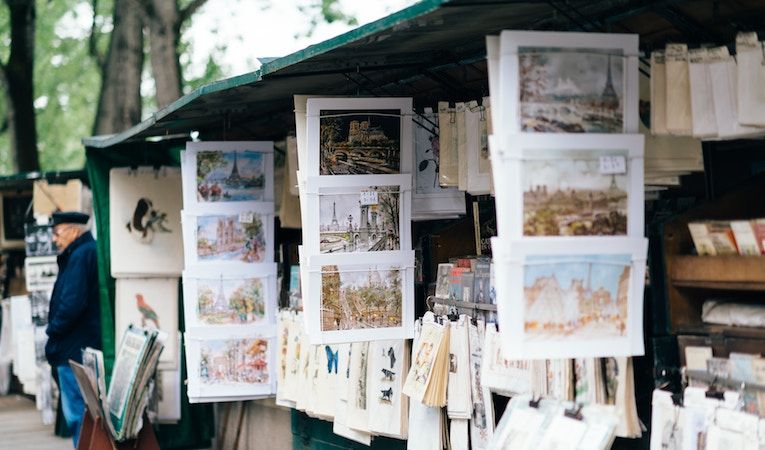 Pack your best beret, watch Madeline or Passport to Paris to get in the mood, and hit the run way (at the airport). You're ready for a fabulous semester, year, or summer studying in Paris. Leave extra room in your pack for souvenirs, bien sûr!