FREE Ebook! The Complete Guide to Student Travel Scholarships
FREE Ebook! The Complete Guide to Student Travel Scholarships
by - Published May 5
That initial program fee total looks big, intimidating, and—at the risk of being redundant—insurmountable. The cost of tuition isn't enough?! C'mon world, help us out a little!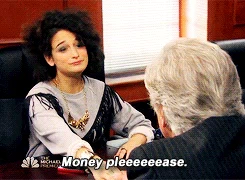 Accessibility and the cost of international programs is a huge issue for most students who want to study, intern, teach, or volunteer abroad, but don't have the resources to do so. Most, if not all, students will cite finances as their biggest barrier to study abroad and international experiences. Which is fair. There's no sugarcoating it, these experiences abroad are a big investment, and they don't come fo' free.
This guide to student travel scholarships is part of GoAbroad's push for more accessibility and inclusivity in travel and international education because we believe that it should be every student's right to travel, learn, and grow.
There are full scholarships to study abroad and travel grants for college students.
You just need to know where to look! That's where this Ebook comes in handy. Our team of writers and expert travelers compiled all the best resources and tips across the web and wrapped it up nicely in this travel scholarships guide.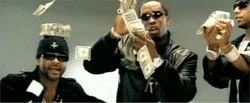 Here's a sneak peek at what's in our travel scholarships guide:
How to Get Scholarships to Study Abroad Without Wasting Your Time

Write an Award Winning Study Abroad Scholarship Essay with These Tips

Looking for Study Abroad Scholarships? The COMPLETE Guide

How to Raise Money for a Trip Fast: 14 Killer Tips

12 Study Abroad Scholarships for LGBT Students

Our 5 Favorite African American Study Abroad Scholarships

7 Volunteer Abroad Grants & Scholarships to Bookmark

5 (More) Scholarships for Underrepresented Students

Start snagging ALL the student travel scholarships
After reading this Ebook cover to cover you'll be a pro at finding (and totally scoring) full scholarships to study abroad, or intern/teach/volunteer. Whatever international adventure you're looking to embark on, we're here to help you find funding for it!
It's a FREE guide to get FREE money, what are you waiting for? Seriously, you have nothing to lose and only scholarships for study abroad programs to gain. Hop to it!
Top Study Abroad Providers