The Inside Scoop on Summer Camp Jobs in France
The Inside Scoop on Summer Camp Jobs in France
by - Published June 29
Imagine a picturesque French countryside: a little 18th-century château nestled in among gently sloping green hills and an elaborately groomed garden. Ivy-laden tree trunks lean out across the adjacent pond, and chirping birds flit merrily through the surrounding forest. A half-hour's walk down the road, the winery of the local village offers up bottles of the region's renowned Chardonnay. Suddenly, a crazed camp counselor, dripping with fake zombie blood, rotting flesh peeling away from her sweaty face, bursts through the foliage. With a menacing growl ("Braaaaaaaaiiiiiins!!!"), she dashes after a simultaneously giggling and screaming 12-year-old French child. But the unfortunate youngster has only one hope of salvation. He must complete a challenge: Say the alphabet backwards . . . in English!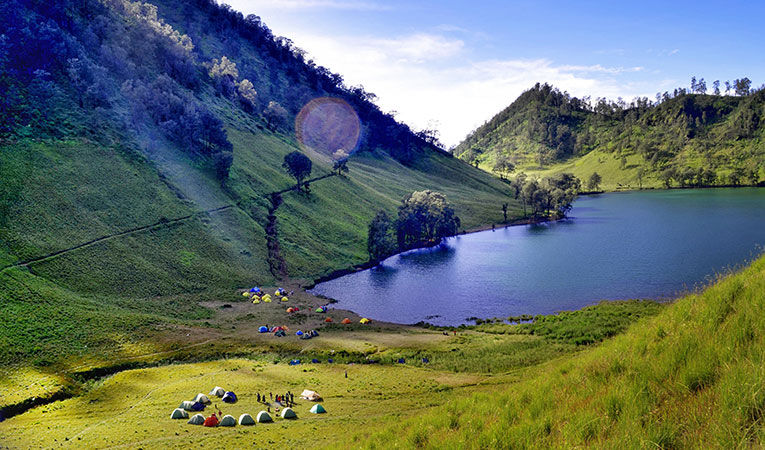 Read on to learn all the fun to come with summer camp jobs in France! It's one of our favorite spots for English summer camps in Europe.
Why spend your summer working at English language camps in France?
If the above sounds like an appealing way to spend your summer, consider a getaway to teach English at a summer camp in France! Yes, you can spend your summer working as a counselor at English immersion camps. You'll work throughout (mostly rural) France—perhaps on the aforementioned castle grounds in wine-producing Burgundy, perhaps at a rustic lakeside resort in rainy, bucolic Normandy, perhaps in a little chalet near the summer-yellow fields of sunny Provence. Not bad for getting paid to travel while working at France English summer camps, #amIright?
You'll spend your workdays teaching English to French campers from any one of a variety of age groups depending on your specific camp program, the youngest being from 7 to 11 years old and the oldest from 14 to 17 years old. Think traditional classroom English (a couple of hours every day) plus immersive, activity style learning: playing baseball and capture the flag, dancing improvised aerobics routines while wearing wacky wigs, enacting skits to teach the proper way to make a s'more, and maybe even chasing children through the trees in an epic zombie apocalypse survival game.
And you'll spend your days off hiking the countryside or trooping into the nearest city to explore everything from Roman ruins to quaint old stone churches. You'll also have the chance to sample some of the most exquisite pastries, wine, and cheeses you will ever try in your life. The first French you need to learn: "Un pain au chocolat, s'il vous plaît !" ("One chocolate croissant, please!")
Sold yet? If so, here are a few more practical items you should know.
Summer camp jobs in France FAQs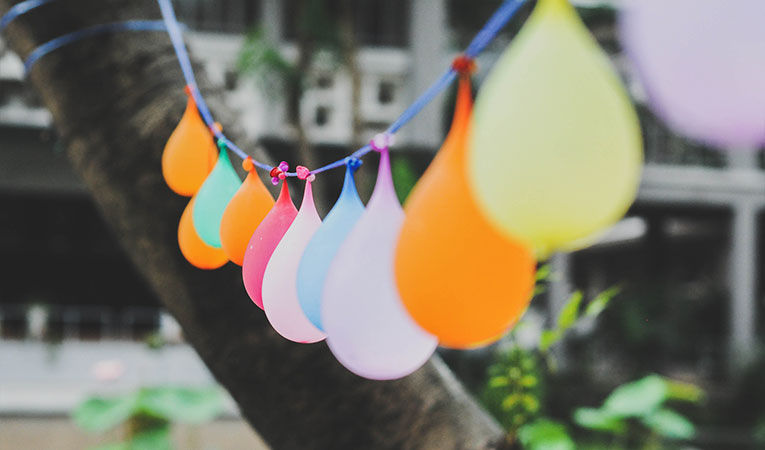 What is the typical pay?
You'll make about 1,000 euros a month post-taxes as a first-year counselor, with a slightly higher salary if you're a returning counselor. Salary is paid by direct deposit into your bank account. You'll also receive room and board and accident insurance for work-related injuries. Awesome, right? Not only will you be able to largely save your stipend, you won't even miss having a larger income because all of your needs are taken care of.
Keep in mind that you are responsible for your own transportation—it's up to you to take care of getting yourself to France. Some companies will chip in up to 50 euros to defray train costs for arrival to your first site. You may be transferred to a different site during the course of your contract depending on staffing needs, but if this is the case, your transportation costs between sites will oftentimes be covered by the company.
How long are the contracts for?
Contracts may be as short as one week or as long as three months but typically run from four to eight weeks. The biggest staffing needs are during the months of July and August, but several camps are also open beginning in March for school groups, and a few remain open into the early fall as well.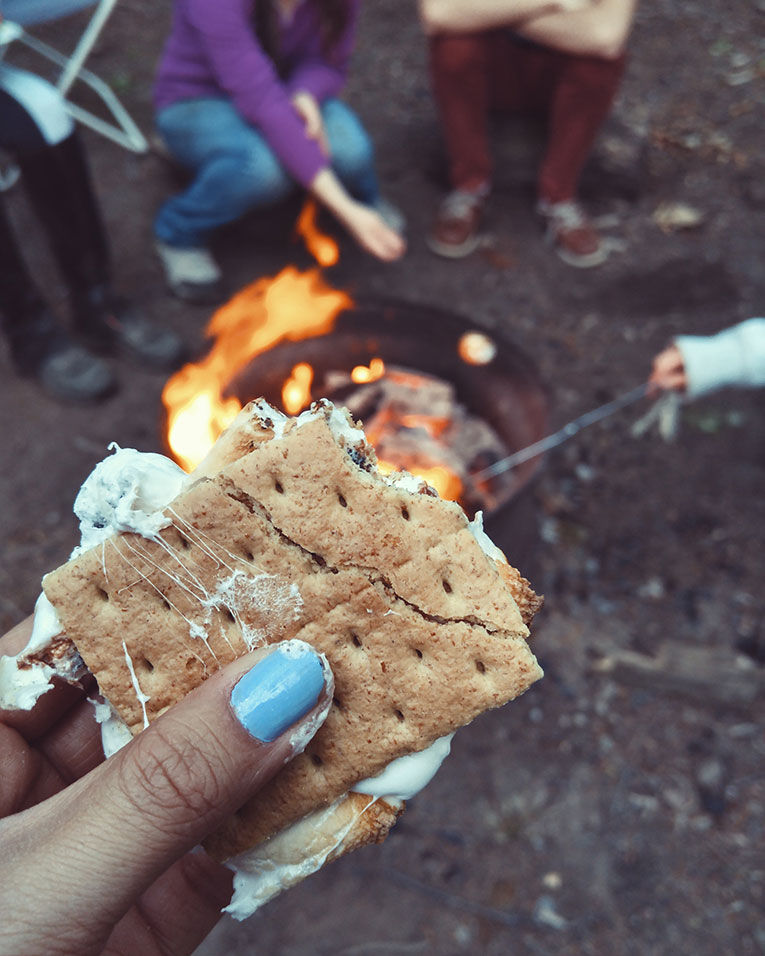 Are there positions for college students?
Yes! You are required to be at least 20 years old and be in possession of a high school diploma, but no college degree is required. This low-bar of requirements is why these jobs are some of the best summer jobs in France for students!
Do I need to be an EU citizen to apply? If not, do I need a visa?
Nope. You need to be a native English speaker. The company hires counselors from Europe, the U.S., Canada, Australia, and New Zealand. And nope, no visa required! You just need to be able to enter the country legally as a tourist, and the company will take care of obtaining a temporary work permit at no cost to you. The company also hires a certain number of native French counselors who are bilingual in English.
Do I need to speak French?
Not only is it not required; it's not allowed in front of the campers. While some basic French will help you navigate sightseeing and pastry consuming on your days off, counselors are strictly forbidden to speak or "understand" French around the children. The idea is for the campers to be totally immersed in the English language during their stay.
Do I need to have a background in education or a TEFL certificate?
Nope. Teaching experience is definitely a plus but not required. And all of the campsites have files of ESL teaching ideas available for counselor use. So while we generally recommend that you get TEFL Certified before you teach English abroad (you wouldn't want to pay money to learn from someone who isn't trained in the subject, would you?), it is not a hard-and-fast requirement to be eligible for summer camp jobs in France.
But again—do right by your students and get the qualification if you can. You can even do it online, at your own pace. Easy-peesy!
What will I do at camp on a day-to-day basis?
It should be noted that camp counseling is not for the faint of heart. While you are in many ways getting paid to "play," you are expected to play hard. Your day will start with breakfast at 8 or 8:30AM and end with a counselor meeting at 10 or 11PM after the kids go to bed. You may very well have prep work to do for the next day after the meeting. (There's nothing like deliriously choreographing a routine to "What Does the Fox Say?" or trying to figure out how to make a human-size prop spoon out of cardboard at midnight while you down the leftover chocolate milk and potato chips from the day's afternoon snack!).
Depending on if you are assigned to be an ESL counselor or an activities counselor, your responsibilities will vary during the day, but a typical day consists of English class and "Congress" (a variety show of interactive skits, songs, and dances performed by the counselors) in the morning, camper free time and organized activities in the afternoon, and a whole camp activity in the evening.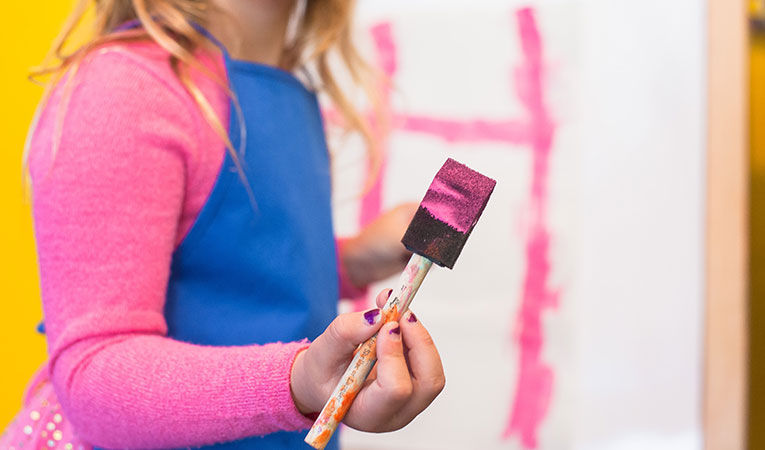 Am I responsible for the children 24 hours a day? What is a typical work week, and when will I have time off?
This all depends. If you work a school group session (spring and fall), the kids will come accompanied by their teachers, who take charge of supervising them in the dorms (shower time and at night). If you work a summer session, the kids come on their own, and these responsibilities fall to the counselor team, specifically to the "daily life" counselors, who are native French speakers. But, realistically, yes. Although you will not be directly supervising the campers 24 hours a day, both campers and counselors sleep on site, and during the entirety of their stay, the campers are your responsibility.
Regarding time off—you are guaranteed a minimum of one day off per week. School group sessions are typically from Monday to Friday with some weekend time devoted to prepping for the next session, but with usually at least a day and half off in between these groups. Summer sessions are typically two weeks long, and counselors are assigned one day off a week on a rotating basis during the session. Summer camp jobs in France demand a lot, but ask any former or current counselor—they give way more!
What is the application / hiring timeframe?
Applications are accepted on a rolling basis until all positions are filled. Spring and summer applications are available starting in November with hiring taking place roughly from December to March. Fall applications are accepted starting in May with hiring concluding roughly in July. Set yourself a reminder in your calendar app of choice—If you're considering finding summer camp jobs in France in 2019, hop on the job application bandwagon early this fall!
Next steps to teach English during summer camp jobs in France
Now that you have the inside scoop on summer jobs in France for students, it's time to choose who you want to work abroad through! Choosing a work abroad program isn't as hard as it sounds, especially if you follow these steps:
You're ready for your best summer yet
So, student summer jobs in France at English language camps are for you if… you like working with kids, you still are kind of a kid at heart and haven't grown out of making friendship bracelets or playing dodgeball and dress up, you're energetic, outgoing, and outdoorsy, and you want a chance to experience camembert, croissants, and Bordeaux firsthand. Pack your bags and hop a plane to summer camp jobs in France next season!
Popular Cities to Work in France