7 Tips to Enjoy Your Internship in England Even When You Have No Money
7 Tips to Enjoy Your Internship in England Even When You Have No Money
by - Published June 18
So you fancy internship in England for international students? We know that one of the biggest challenges of living abroad in England is the cost, but good news! You can travel England on a budget while also incorporating an internship into your time abroad.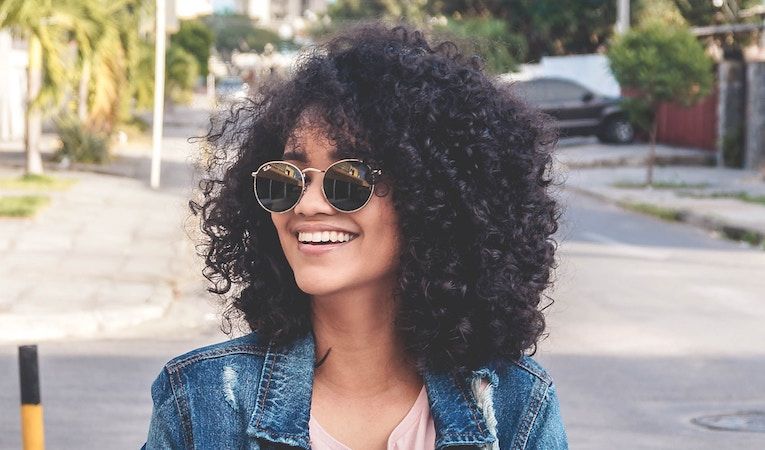 And who wouldn't want to intern in England? Aside from Harry Potter, England also boasts a multicultural community, centuries of fascinating history, incredible food, a lively, widespread art scene, and—of course—one of the largest economic hubs in the world. This makes England an excellent place to intern abroad, with professional working experiences aplenty! However, internships in London for international students or young professionals can be expensive, and that's where we come in to show you how to rock England internships on a budget.
Typical costs of internships in England
The typical cost of living and interning in England depends on quite a few factors. First of all, where you're interning can affect how much you spend on living expenses. For example, interning in London would mean a much higher cost of rent, food, and activities (albeit with the amazing trade-off of getting to live in London). Smaller cities such as Bath or Manchester, which is just about an hour and a half outside of London, will cost far less in terms of housing and eating out, but you'll have to compensate with a slightly slower pace of nightlife and activities. On average, a shared apartment ("flat") between three people in London can vary from £600 to well over £1,000 per month per person. In a smaller city such as Bath, the monthly rent of a three-person apartment would be about £300-600 per person.
Typical costs of internships in England also depend on your internship itself—is it paid, unpaid, or is your internship provided through a program that requires fees? Whether or not you have a monthly stipend or paid a fee to be a part of your internship program can greatly affect your monthly budget while interning abroad, so be sure to take that into account while planning your budget trip to England. For those lucky few who find the golden unicorn—A.K.A. paid internships in England—you'll most likely receive a monthly stipend of around £1,000. For programs such as BUNAC, which arrange housing, internship placement, career training, and cultural activities for its interns, the cost of such an internship can vary from £600 to £5,000, depending on the duration of the program and the amenities included.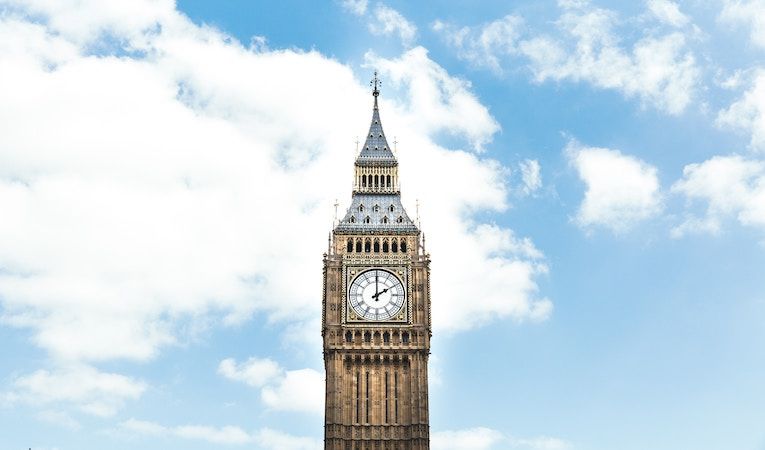 Paid internships in England for international students—especially in a fast-paced hub such as London—are competitive for foreigners, as most native UK students are eligible for these spots and often may be given priority. But that doesn't mean your dreams of interning abroad have been squashed! The good news is the United Kingdom also has strict laws in place to protect interns and young adults from being exploited. If an intern is classified as a "worker" (that is, you're actually doing work for a company, not just shadowing an employee), then legally, you should be paid the National Minimum Wage. Keep in mind there are a few exceptions to this rule—workers aren't entitled to minimum wage if they are volunteering for a charity, or if they are students who are required to complete an internship lasting less than one year as part of a UK-based higher education course.
Long story short: You can absolutely make an internship in England work (also sometimes referred to as "a work experience" or "work placement"), even if money is tight! Just remember—budgeting is your new best friend.
6 quid-saving tips for interning in England
So now that we've convinced you that can make it work and travel England on a budget, how exactly are you going to save that quid (slang for "cash") in the land of tea and scones? Budgeting for internships in London for international students is crucial, but we also have a few tricks up our sleeves when it comes to spending smartly. Here are seven money-saving tips on how to intern in England on a budget!
1. Location, Location, Location
They're not lying when they say location matters. Although living in the center of the city in that adorable flat with hardwood floors and Georgian architecture may seem like you're Living the Dream, your savings account will disagree. It's important to remember while interning abroad that although yes, you're here to have an incredible international experience, you're also here to work and learn—without breaking the bank.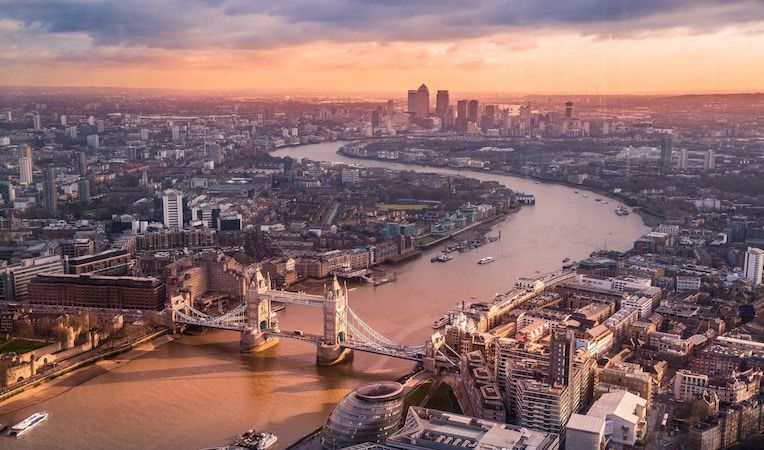 When picking a place to live, try finding a slightly more affordable apartment that is slightly out of the way of Piccadilly Circus! That's where all the real Londoners live, anyways. And splitting the rent among three other interns, rather than just splurging on that studio apartment, will also help save some serious cash. There are many online resources for students and interns looking for shared housing, and what better way to make other international friends than by living with the locals?
2. Flash That Student ID
If you plan on interning in England while you study abroad or while still technically classified as a "student," investing in an international student ID is the way to go! ISIC is an internationally-recognized provider of international student IDs, which can be used to access student discounts on things like going to the movies or the theater, museum entrance fees, hostels, buses, trains, and even some restaurants. A lot of events will also offer discounted student pricing, which you can also take advantage of!
3. Eat Local
Traveling abroad offers you one of the most incredible and important opportunities of all time: eating diverse cuisines from all over the world. And while it may be tempting to follow the flashing, glittery lights of downtown eateries and bistros where tourists crowd around tables and chat about what historic attraction they'll be hitting up next, it's important to remember: you're not a tourist. You're an adopted local and you're here to travel England on a budget! As an intern living and working in your newly-adopted city, you don't want to just go where the tourists go. You want to find the thriving, local food scene that is waiting for you just around the corner!
So when eating out, be sure to eat local! England is known for its local pub classics like fish'n'chips, but it is also a country of immigrants. Indian, Thai, Chinese, and Italian populations in England have made it a foodie's heaven, and you'll seriously be missing out if you don't try these diverse cuisines. Get to know your neighborhood and the restaurants around it—you'll be surprised by what you'll find.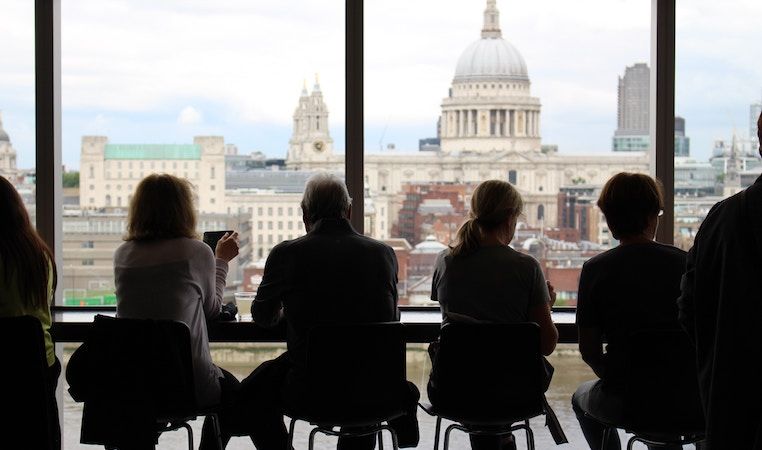 When grocery shopping for food, avoid loading up on things you might miss from back home (A.K.A., peanut butter or ketchup), as imported goods cost more and—if we're being honest—take you away from the cultural experience of living (and eating) in another country. Purchasing seasonal ingredients and even exploring your local farmer's market can really cut costs!

4. Shop Beyond the Center
Still not convinced on how to intern in England on a budget? Here's a tip: Step outside of your comfort zone. It might seem easier to get your shopping done while walking back from your job downtown, but chances are, the prices for groceries, toiletries, and other necessities are far higher in the center of whatever British city you choose to live in. It's worth the effort (and the commute) to go slightly outside of the city center, or even outside of the city, to larger supermarkets to do your shopping and take advantage of discounted pricing.
5. Travel Smart
When in a new place, it might be tempting to take a cab (or Uber or Lyft) directly to/from where you'll be going. But there's no better way to get to know your new city than taking advantage of cheaper transportation options! Buses, trains, or rented bikes are great way to save cash while navigating around your city. And there's nothing better than some good ol' fashioned walking! Strolling through the streets is a great option to see the sights and get around everywhere for free.
6. Embrace the Pub Life
Want to know how to intern in England on a budget? Live that pub life! If you're over the age of 18, there's a good chance you'll probably be drinking while interning abroad. However, while you may be tempted to hit up those base-thumping clubs and rage all night, we'd like to suggest an alternative option: pubs.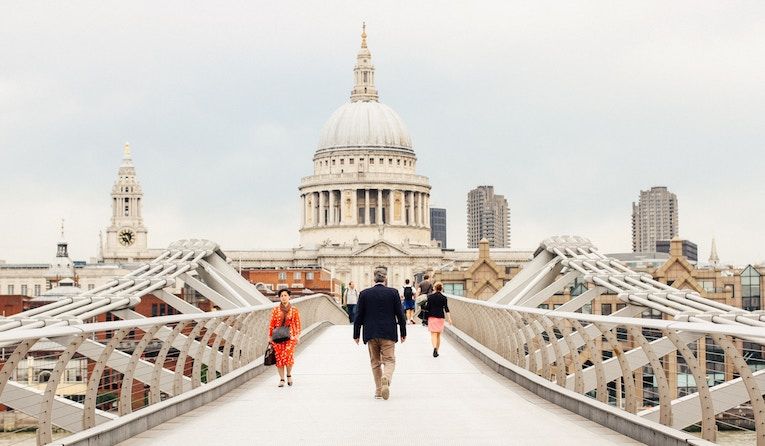 Visiting your favorite, local pub in England is an inherent part of British culture; not so much because of the drinking itself, but because pubs have historically been a place of community gathering, where friends and family come together to share a pint or a meal and talk about their days. Going to your neighborhood pub is a fun way to get to know the locals and become a part of the local community. When going out, maybe consider doing as the Romans do, and sharing some local ales with your neighbors at an affordable pub, rather than wasting your money on obscene cover charges and over-priced cocktails.
It *is* possible to travel England on a budget as an unpaid intern
The numbers of how much it costs to live and intern abroad might seem daunting at first, however you can absolutely swing a budget trip to England. As long as you're smart with your money and take advantage of some of the incredible student and under-30 deals that are out there, you'll be cruising through your internship and learning new work skills without breaking the bank faster than you can say Bob's Your Uncle!