9 Tricks to Stay Culturally Immersed as a Teen Traveler Abroad
9 Tricks to Stay Culturally Immersed as a Teen Traveler Abroad
by - Published June 11
Travel broadens our horizons, opens our eyes to different ways of life, makes us more well-rounded, and allows us to better appreciate the world around us. Good on you for jumping on the travel train early by joining a high school abroad program or taking a gap year abroad before university!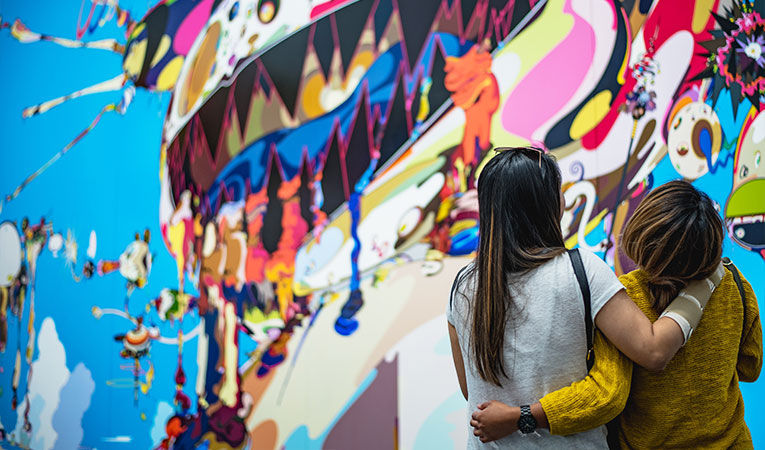 As you may already know, teenage study abroad programs can be hectic. Your itinerary takes up the bulk of each day and most of your trip is spent with your travel buds and trip leader. It's not always easy to balance your own immersive travel experience, but who said it was impossible?! Here's our best advice to maximize cultural immersion while traveling abroad in high school.
Why does cultural immersion even matter?
If you're going to spend all your (parents') money on teenage study abroad programs, you might as well make the most of it. After all, you can take a holiday with your friends any time! Instead, try to maximize cultural immersion as a teen traveler abroad by breaking out of your comfort zone and away from the group to have the most authentic travel experience. In fact, this is the best way to travel: to connect with the people, their culture, and history.
It takes a sense of adventure to embrace cultural immersion, yet this is the only way to truly learn and grow through travel. Just as with any form of learning, there is only so much you can read and discuss inside the classroom. By stepping outside your own familiar environment and experiencing new parts of the world firsthand—speaking a different language, eating strange foods, and wandering through unfamiliar streets—you will take the first step toward helping the world come together to form a global culture.
Choose to learn more about culture while abroad in high school and you will return home with a better understanding of other people and how to communicate on a deeper level. You'll make connections, growing intellectually and spiritually, and your time and money will be well spent.
So explore with no reservations. Embrace the strange and unknown, and do what makes you uncomfortable. You'll come out wiser on the other side!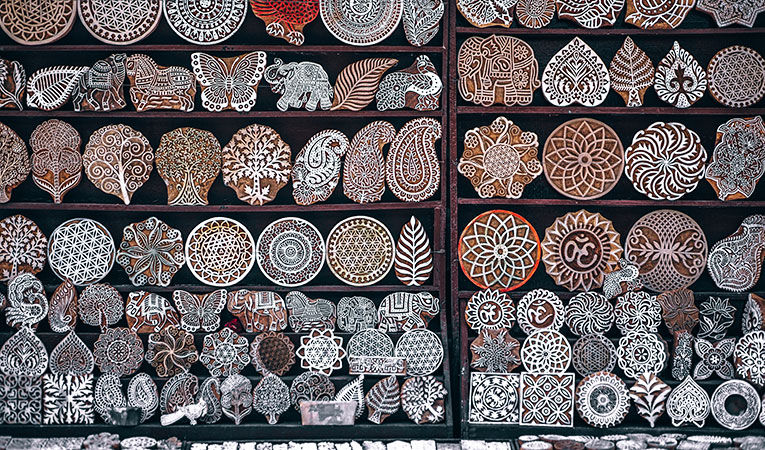 How to maximize cultural immersion on teenage study abroad programs
Now the big question: how do you maximize cultural immersion as a teen traveler abroad? It can be difficult to break away from the group and itinerary, but with these helpful tips, you'll start to feel more like a traveler, rather than a tourist. Keep reading for the best tips on cultural immersion as a teen traveler.
1. Learn the language.
Traveling abroad can be difficult when you don't speak the language. The simplest things, like going into a grocery store or asking for directions, become overwhelming and culture shock is so real. If your high school study abroad program is in a non-English speaking country, make an effort to learn the language. Brush up on basic phrases before your travels, and if Duolingo just won't cut it, take some language immersion classes while abroad.
Not only will life be easier overseas if you can communicate, but there's no better way to connect with locals than by speaking their language. Talk about cultural immersion! Incorporate the language into your daily life—read books, listen to music, and most importantly talk to the locals to maximize cultural immersion. No matter what language you learn, it will teach you more about the traditions and values of the people.
Going to an English-speaking country? Get the inside scoop on some slang words to help you blend in!
2. Do your research.
In addition to learning how to say "hello," "goodbye," "please," and "thank you," do some research in order to maximize cultural immersion as a teen traveler abroad. While the language is important, you'll want to learn a bit about the country you're visiting before you're on the ground.
Research will help you in every aspect of cultural immersion. You'll learn the cultural quirks and nuances of the country, social cues (you don't want to offend the locals!), the top tourist attractions, as well as the places to see that are off the beaten path. It will help you set goals for yourself going in so that you can make the most of every second of your time abroad.
3. Live like a local.
Do you have a place to call home while abroad? Stay in a host family if your goal is to maximize cultural immersion as a teen traveler abroad! Most teenage study abroad programs offer a homestay option, so you can truly live like a local. Stay in a traditional house with natives and you'll soon find a second family in your second home and the opportunity to make lifelong friends and lasting connections.
Your host family will allow you to learn more about culture while abroad in high school. Taste traditional home-cooked meals, celebrate local festivals and holidays, learn the cultural quirks of the country, and practice those language skills! You'll feel instantly at home in a foreign place and learn more about the culture here than anywhere else.
Not convinced? Weigh the pros and cons.
4. Eat like a local.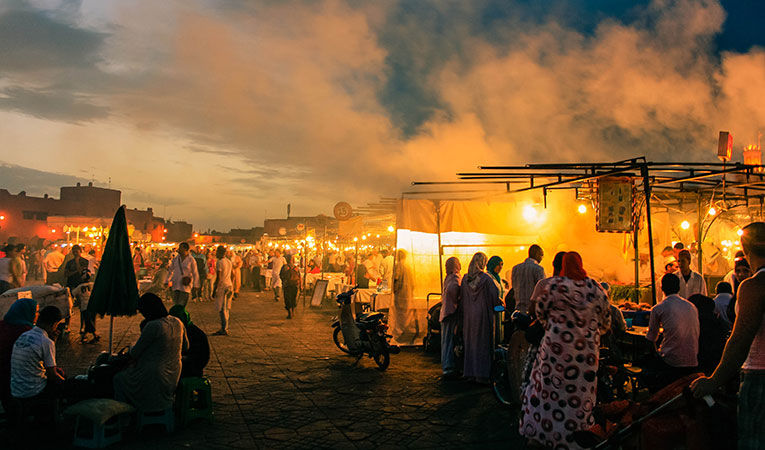 Foodies will agree there's no better way to travel than by eating your way through a new place. Homemade Italian fettucine, Brazilian barbeque, Indian dahl, flaky Danish pastries—are your mouths watering yet?!
Indulging in all the flavors of a new country is not just a treat for your taste buds. It also gives you personal access into the country's history, identity, and people through the cuisine. Steer clear of the Americanized restaurants, find out where the locals eat, and grab a fork (or use your hands). An added perk? The more authentic the food, the cheaper it will be!
5. Make new friends.
Solo time is important, but so is socializing. While teenage study abroad programs are a great way to bond with a group of like-minded individuals, you'll want to make those local friends during.
During your time away from the group, make an intention to reach out to the people you meet along the way. Every person you meet and interact with will deepen your cultural immersion. Locals can teach you how to live like one, whether it's teaching you a new slang phrase or introducing you to a new cafe that the tourists would never know about.
If you're nervous about striking up a conversation in the street with a complete stranger, think about joining a language exchange or group meet up where you can meet new people with common interests.
6. Disconnect.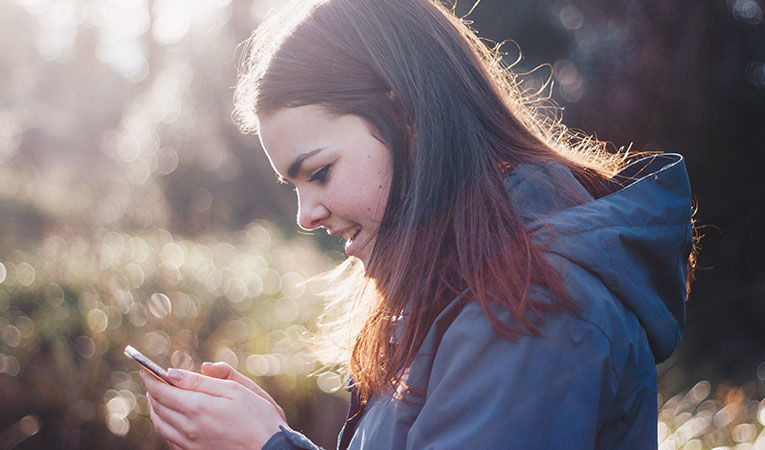 Mom and Dad are sure to worry about you at least a little while you're abroad in high school, and the occasional check-in will be necessary. But if you want to learn more about culture while abroad in high school, try your best to detach from your phone. Disconnecting will make you feel less homesick since you won't have the constant Facebook and Instagram reminders of what you're missing out on back at home. Seriously, you don't want that FOMO.
More importantly, it allows you to stay present. Unplug so you can live in the moment. Make more time to soak in your surroundings, meet new friends, and dive into the culture around you.
7. Get lost.
Getting lost isn't always bad. In fact, it's the best thing you can do during your teenage study abroad programs. When you steer yourself off the beaten track, you start to be more aware of your surroundings, forcing yourself to immerse in the culture around you. Get lost and you'll start thinking on your feet. You'll finally have the time to talk to strangers, practice your language skills, taste a new food, and explore the less touristy parts of your new city.
Everything will become more colorful and stimulating as you get lost during your teenage study abroad programs. Go by foot and you'll experience will heighten. Stay away from dark alleys, but don't be afraid of cobbled streets off the main roads.You'll start to feel like you belong in no time!
8. Explore your passions.
Teenage study abroad programs come in all shapes and sizes, and if you have the time, think about engaging in more meaningful travel. Can you get a work visa? Consider cultural immersion through a summer job. Want to make a difference in the community? Volunteer at an orphanage or for a few weeks abroad. Have a thirst for knowledge? Enroll in a language or culture class.
Whatever your interests or passions, dive in and embrace them while abroad. You'll undoubtedly maximize cultural immersion as a teen traveler abroad as you experience the country on a whole new level. It'll introduce you to the real world and you'll gain valuable experience that will make your resume shine!
9. Say "yes!"
"Yes" is a magical word that will open doors during your teenage study abroad programs. Sometimes, it is easier to say "no." It means staying in a safe, comfy bubble, avoiding failure and unexpected twists and turns. But to make the most of your time abroad and embrace cultural immersion, become a "yes" person. Don't reject the brilliant opportunities that present themselves abroad.
Follow your curiosity and welcome every opportunity with open arms. Talk to strangers, get lost in a new city, eat fried bugs, break out of your comfort zone. With every "yes," life will become richer and more vibrant. Your positive attitude will bring positive things—not only cultural immersion.
Say "yes" to life and you will discover all the possibilities that await, as well as how far you can push yourself. You'll grow as a global citizen, and good things will come to you in all aspects of life.
Want to share your own cultural immersion experience?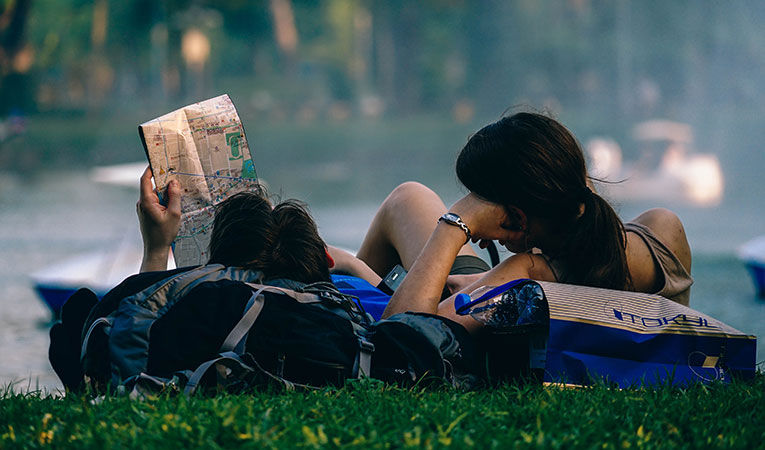 We want to hear how YOU maximize your cultural immersion while abroad in high school! After all, one of the best parts of going abroad is talking about it. If you had a wonderful experience and want to share with others, leave a review of your program or get interviewed by GoAbroad.
You'll inspire millions around the world to say "yes" to cultural immersion during their own teenage study abroad programs!
Popular High School Program Options