8 Things to Do After a Gap Year BESIDES College
by - Published June 19
What do you want to do with your life? You've probably been asked this question for as long as you can remember. The message that we have been inundated with is that education, a four-year college, is the only path to success. The choice that most people are presented with is what college to pick. The real choice is what life to pick.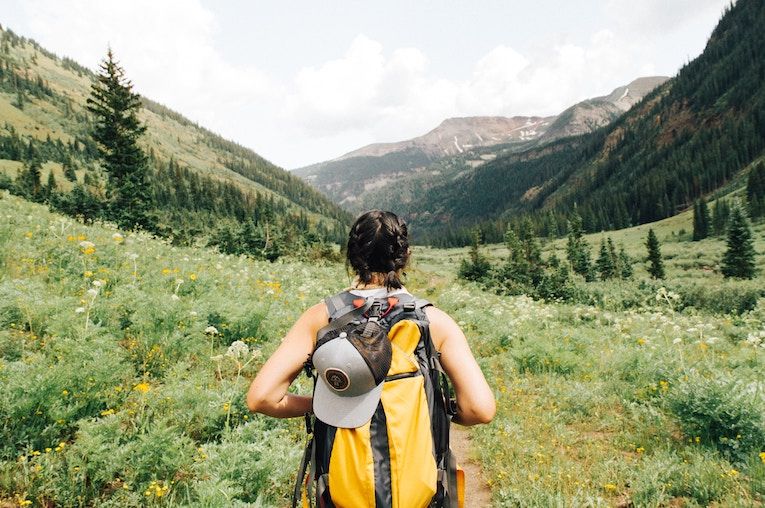 Only 35 percent of jobs actually require a bachelor's degree and companies are starting to value competency over credentials. In the last eighteen months, Price Waterhouse Cooper, Ernst & Young, Google and Penguin took a bachelor's degree off the requirements to apply for a job at their companies. Sixty percent of people who start college never finish, and the typical student starting today will acquire approximately $45,000 in debt.
Read on to learn more about post-gap year alternatives because yes, there are things to do after a gap year besides college!
Some gappers do choose to go to college after their gap year
For many people a four-year college is the perfect choice, it was for me, and maybe it is for you too. Going to a traditional college after your gap year works best for people who have a clear idea about their career path before they start, for example someone who is interested in an international career, engineering, operations management, science, teaching, training and development, human resources or information technology, a bachelor's is necessary. A four-year college is also a must for careers that require an advanced post-secondary degree like academia, psychology, physician, urban planner, attorney, physical therapist, political scientist or health care social worker, to name a few.
The key to deciding whether or not a four-year college is right for you after a gap year is to do your research. If you are going to college because your parents expect you too, or because everyone goes, maybe you need to step back. After all, you don't want to waste your time meeting other people's expectations, not reaching your potential, and taking on massive debt. It's time to quit worrying about what other people think and want. What do you think? What do you want?
Are you taking a gap year during college, but want to go somewhere else when you get back? Trying to travel, learn, absorb, and reflect amidst applying to other colleges during a gap year can be tough to juggle—but not impossible, especially if you done the decision-making work from above. Further know…
Who do you aspire to be? What fulfills you? What are your passions? What peaks your curiosity? What brings you joy? When it comes to making decisions about what is next, we don't spend enough time thinking about the right things and asking the right questions. We often fall into the next thing, when we should actually be making purposeful decisions, particularly when the next step involves a big time and financial commitment. When it comes to living a full life and preparing yourself to thrive, the only things that matter are following your own path and pursuing your dreams and goals.
What else could you do instead? 7 alternatives
If you're thinking, "But if I don't go to college, what will I do instead?" Don't worry, there are a lot of options. And it's not like you can't change your mind, or your path. Some of the most interesting, accomplished people in the world still don't know what they want to be when they grow up. Besides, you can go to college at any age; there is no age requirement. So what are some other options?
1. Go to an alternative college
Alternative universities offer a non-traditional education. What distinguishes these universities is that they educate students through the use of experimental and unconventional curriculum, and students can choose what and how they will study. These colleges often don't ask for grades or SATs for admission and students are often evaluated narratively rather than with grades. If you are interested in handcrafting your education you can start researching alternative colleges. Start by checking out Wikipedia's list of alternative universities.
Not really sure what you would study if you went to college or where your interests lie? Attend community college or a two-year college and do some exploration. Community colleges have open enrollment which means the only requirement is a high school diploma or equivalent. They provided workforce education and college transfer programs. Some community college programs, like dental hygiene, auto collision repair and nursing allow you to enter the workforce after two years. Others prepare you to transfer to a four-year institution to complete your degree. You can also just take one or two classes to see what piques your interest before you make a big time and money commitment.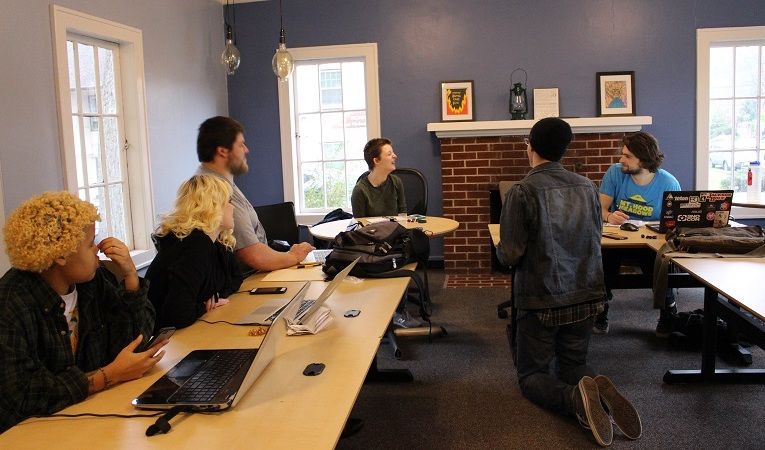 2. Find exciting apprenticeship programs
Still looking for things to do after a gap year that aren't more "school?" Do an apprenticeship, which will provide on-the-job training, and some even have a classroom component. When people think of apprenticeships they often think of construction, electrical, and metal workers. But there are many more trades that you can apprentice in, including graphic design, business, administration, accounting, agriculture, environmental, engineering, information technology and telecommunication, healthcare, social care, animal welfare, education, transport, logistics, sales, tourism, hospitality, sports and leisure. To learn more about apprenticeships, you can start with the United States Department of Labor.
3. Volunteer for an organization or cause you care about
If you still feel like you haven't explored the world enough, you can volunteer or work for an organization in exchange for room and board. Often called workaway, you can find these opportunities opportunities simply by googling workaway. People who do this are typically interested in cultural exchange and learning. You help out for a few hours a day in exchange for food and accommodation and visits range from a few days to a few months. Some workaway organizations have a ton of different experiences, others are more tailored and only offer experiences in organic farming or at country clubs. But there is something for everyone.
4. Consider artistic residencies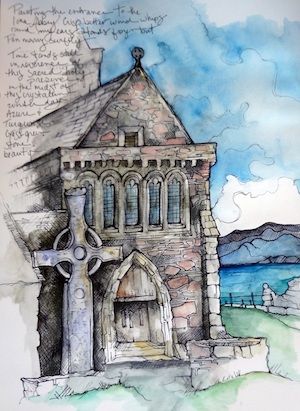 Are you artistic and feel that you have a great work inside of you? Apply for an artist residency, which provides artists the opportunity to live and work outside their usual environments providing them time to reflect, research or produce. Whether you are a visual artist, writer, composer, dancer, filmmaker. There are residencies for artists of all disciplines and for varying amounts of time, from two weeks to a year. Artist in residency programs occur all over the world and are much like a study abroad program. For more information check out Art Demystified: How do art residencies work? Also see the Alliance of Artists Communities.

Join a free one year program that is an alternative project and promises a well-paying job debt free. There is only one I know of and it partners with employers to ensure they are meeting industry needs with a skills and career-focused curriculum. The program invests in students and once students are established in a job and making $50,000 a year, for three years you give 15 percent of your salary, $7,500 per year, back to the organization.
If you never make $50,000 you don't pay them anything. You can learn more about this new program by reading the article "This One-Year Alternative to College Promises to Land Students a Well Paying Job, Debt-Free" at Smithsonian.com.
5. Create your own uncollege experience
One of the best post-gap year alternatives to college is exactly the opposite—uncollege! Uncollege is a social movement that aims to create a cultural shift that does not view a traditional four-year college as the only path to success. There are specific programs, but you can also create your own. The ideas is that you gain skills, community, independence, exposure and work opportunities by putting together a self-directed curriculum of real world projects. In the HuffPost article "12 Ways to Educate Yourself Without College," Blake Boles, the founder of this movement, mentions organizing a kickstarter or IndieGoGo campaign to raise money for a creative project, trip or educational venture; recruiting a mentorship team that can guide you on a self-directed journey; developing a hands-on skill like cooking, electrical work, or sports instruction; couchsurf and volunteer your way across a country, or start a business.
Check out Sean Aiken's One-week Job Project where Aiken did a job a week for a year to discover his passion.
6. Join a volunteer or civil society program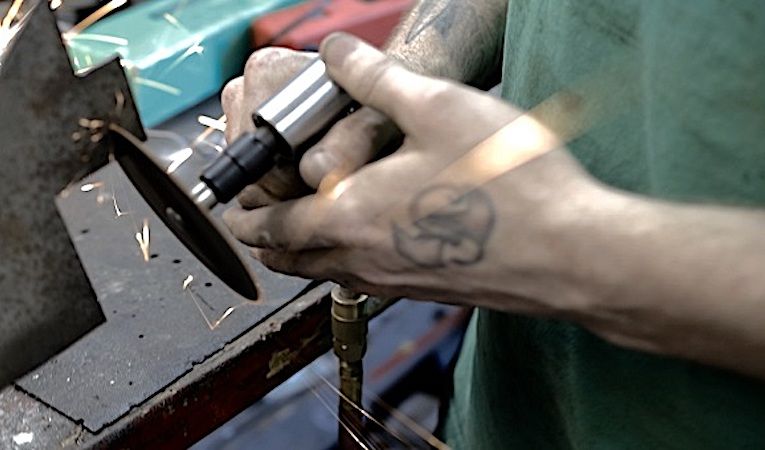 These are programs that are usually government sponsored and they place you in a work environment for a year where you gain valuable work experience and receive a small stipend. These programs offer all sorts of experience including teaching, working with nonprofits, and working in national parks. In addition to a small stipend during your work experience they also often provide a small stipend at the completion of the program, that you can use to further your education if you wish.
7. Keep traveling!
Who's to say you can't continue along the road you've already started to carve for yourself. Don't lose momentum or enthusiasm for your immersion experiences abroad—find new ones, more focused one, wilder ones, more carefree ones. Remember: The key to meaningful travel is intention and a willingness to learn. You can derive value from any international travel with the right attitude and mindset—and willingness to do the hard work of challenging your comfort zone and connecting with strangers. Apply for scholarships after a gap year that allow you to continue to explore and roam.
8. Get a job
Or move out of your parents house and a get a job in another town that you have always wanted to check out to see what independent living is like. As mentioned above, many companies have ditched the bachelor's requirement for their jobs, focusing on competency instead of credentials. But any job can provide valuable experience. On summer breaks, I worked in cafe, put together airplane meals, and washed dishes, it helped me learn about customer service and also helped me realize that I did not want to work in a cafe or wash dishes as my career. No job is beneath you and if you are a lifelong learner you can get something out of any job experience.
A Gallup poll in 2017, revealed that 85 percent of people hate their jobs. The average person will spend 90,000 hours or one-third of their life working. You don't want to be doing something you hate for that much time. By spending some time and doing some research you can come up with a next step after your gap year that is right for you and will eventually move you towards the life you want. Because really it's not about what career should you choose, it's about what life you should choose.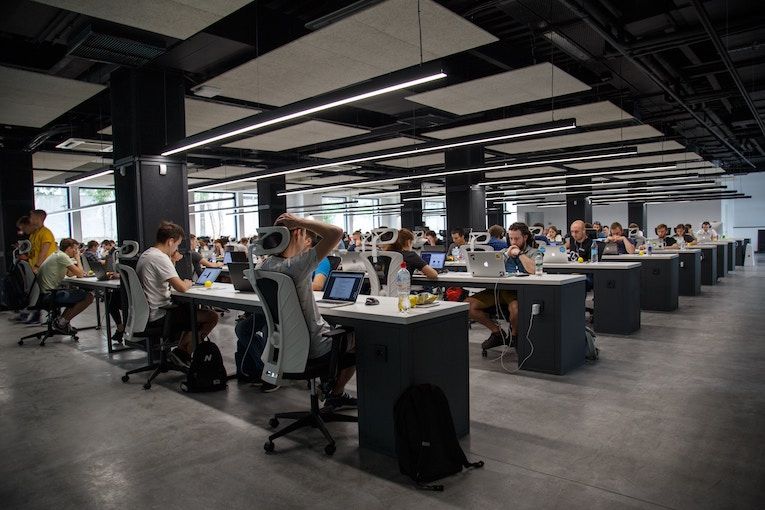 You're on your own path—keep at it!
You now know eight amazing things to do after a gap year that don't include going to college. Don't let social expectations dictate what life you chose. Get out there and make your own life what you want it to be.
3 Post-Gap Year Priorities