8 Criteria to Consider as You Shop for Universities Abroad
8 Criteria to Consider as You Shop for Universities Abroad
by - Published January 1
"So what are you doing next year?" says every single adult in your life about your university plans. Well, give them a kicker and go ahead and tell them, "I'm fleeing the country to get my degree abroad!" That will be a great conversation starter. Not everyone has the opportunity to go across the world to get a college degree, but why not? After choosing the right university for you, going overseas and living in a different part of the world will open your eyes to a whole new way of life.
It's like studying abroad….but forever?
Studying abroad is like going to a cool rock concert, while getting your entire degree abroad is touring with the band. Maybe cultural competency isn't your intended major, but you'll learn all about it when you head away from home and get your degree abroad. Along with getting a degree, you will learn so many other skills while working on your higher education which will make you much more marketable when you go knocking on employers doors saying, "Please pick me!"
It may seem a bit scary at first - leaving friends and family behind. But cease the adventure while you can! In 20 years you won't be saying, "Oh, I wish I didn't go and meet new people and eat delicious pastries while studying for my degree because I love my hometown so much." Seriously, you won't miss a thing. New opportunities are calling your name, so go on and start the adventure by choosing your university abroad!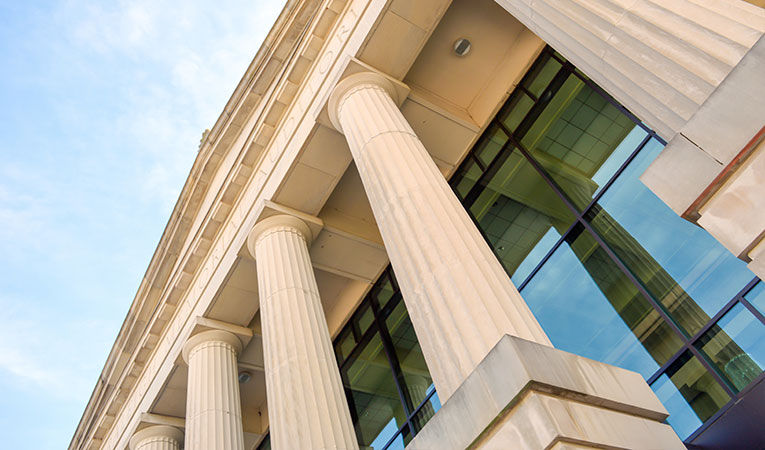 Are you getting your undergraduate degree, master's degree, or PhD?
Whether you are getting your undergrad, master's, or PhD in another country, going abroad for your entire degree will be also allow you to learn to live in a whole different culture. You just need to know how to choose an international university with so many options out there! Some great reasons to go overseas are the following:
Make you marketable for jobs in various countries around the world

Give you insight to a completely different way of living and open your eyes to other careers

Allow you to network with classmates or professors from around the world

Get a diverse and multicultural experience

Here are eight factors to consider when choosing a college or university abroad.

How to choose the right degree abroad program
1. Are you going for the experience or the education?
Is getting a degree abroad something that you want to do because of the wonderful cultural experience you will get - #expatlife - or are you going because you will get an education that you may not get at home? Likely you want to experience a bit of both and either way is perfectly fine. You need to know your goals when choosing your university abroad. If you are going because you want a change of scenery, make sure that you consider a major that could be used back home. And if you are going for a specific degree itself, make sure to do enough research into what the degree entails.
2. What is your major/area of focus?
Not all undergrads know what their major will be right away. In the US it's common to take some pre-req classes while deciding what to major in. However, if you go abroad, you should think carefully about what you want to study as the schooling may be more specific. Get in touch with your academic counselors and figure out what your interests are. They can mentor you on how to choose an international university.
If you have a set idea on your major, then start researching schools! Make sure you are aware of the courses that are offered and the programs for international students.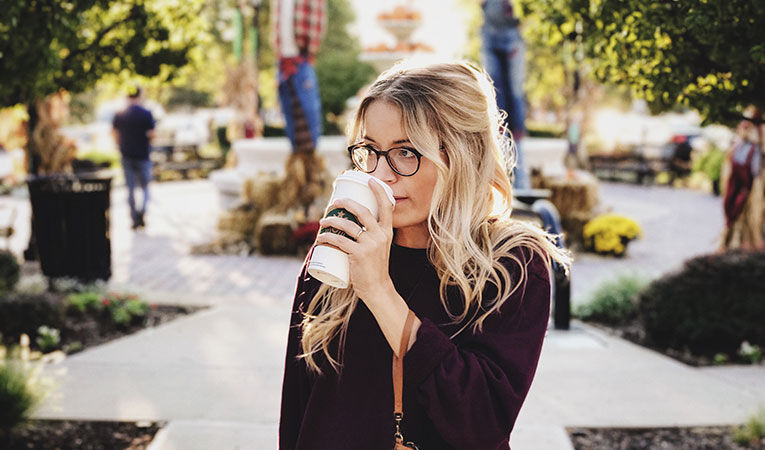 If your major falls under any of the following categories, you may want to check out these areas:
However, don't stick to just that list, there are tons of other places around the world where you can find your degree abroad.
For those looking at a post-grad degree, knowing how to choose master degree programs or PhD programs will have to be a little more tedious. You will want to focus on your area of study before picking out the country location. Do your research and be prepared to reap the benefits once you get the degree in hand!
3. What's the career reciprocity?
Knowing how to choose the right degree abroad program will impact your future career. You need to consider where you will be marketable and employable post degree. What happens when you come home or go to other countries abroad to look for employment? Do some research on what qualifications you will need other than your degree for your intended major. There are certain career paths that you will also need post-grad licensing which can make it trickier to be globally employed. In that case, make sure you know where that license can be transferred, otherwise you may need to take additional exams.
It's no fun to spend years of your life studying your passion only to find out that you are stuck in one area of the world. Check in with academic counselors or mentors to see what options there are for you.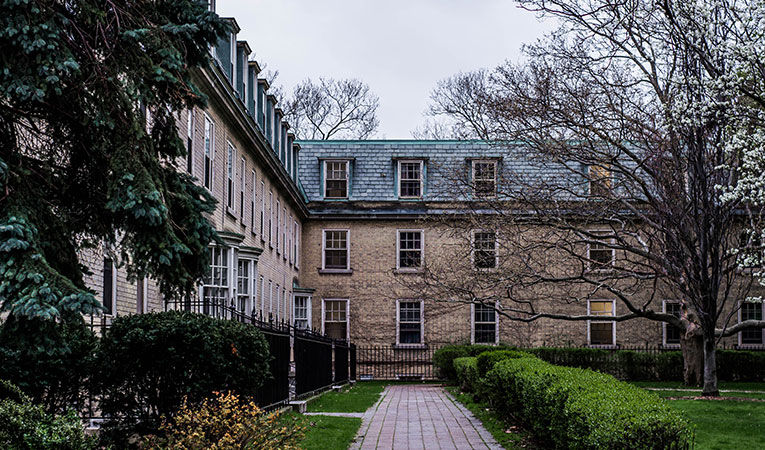 4. When should you apply for degree abroad programs?
Don't miss your deadlines! Know in advance when you need to apply for your university abroad. If possible, try to apply early so that you can plan out your timeframe sooner and start saving money for your degree overseas. Don't miss deadlines or rush your application. If you are in high school, you should plan to start looking at apps during the summer before your senior year. Depending on which country you intend to get your degree in, there will be different deadlines than what you may be used to. Schools around the world start at different times throughout the year.
When looking at admissions and application deadlines, plan out a calendar of when you will have steps of your application completed. It will keep you organized and get you adulting before you head overseas and are swamped with coursework, deadlines, and due dates.
5. How will you pay for your degree?
How will you fund your degree abroad? Depending where you go, you may actually save money by getting your degree abroad! With rising costs of universities in the states, going abroad for your degree could be a financial sigh of relief. But you still need to consider the costs and have a plan on how to pay for your education.
Do you have money saved up?

Are mom and dad helping with the finances?

Have you applied for scholarships?

Will you take out student loans?

Will you be working while in school or on holidays?

Did you hit the jackpot? No, don't rely on that; just don't.

It's not only the degree you need to pay for, but also your accommodation, books, meals, visa, phone, etc. There are expenses that will add up, so having a financial plan is crucial when choosing the right university for you.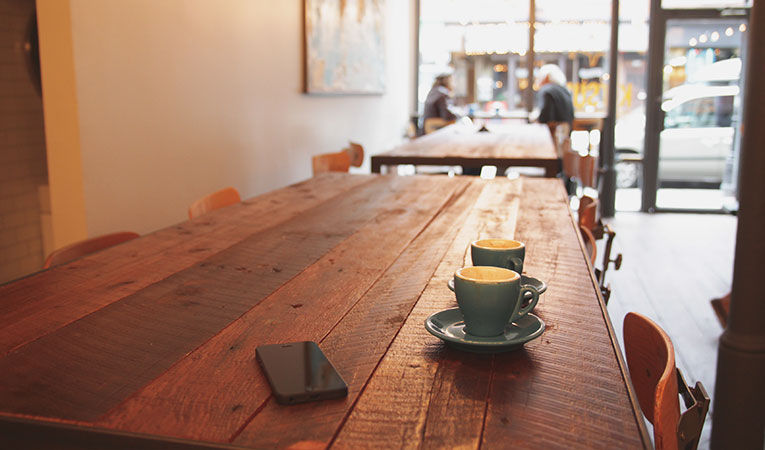 6. What will you do on your school vacations?
What will you be doing with your time off during the summer or winter vacations? Will you plan on going home? Keep in mind that flights may add up, and if you plan to go back and forth a lot you should consider getting a credit card where you can earn miles. If you plan to stay in your host country, can you get a summer job to rack up some extra cash for your degree expenses? Maybe you haven't thought that far ahead, but keep in mind that you will have time off and eventually need to plan out the best way to spend your holidays and school breaks.
On the other hand, just grab your backpack and hike around various countries nearby - because why not! It's your chance to see as much as you can while overseas and enjoy a mental break between academic semesters.
7. Will you study the language?
Many countries around the world offer classes in English. And if you intend to get your degree in an English environment, make sure that they offer the classes in English for the duration of your degree! You don't want to start off with English speaking professors in business classes abroad and then realize you are three years in and everything switched to Mandarin…. Well, that won't happen because you will know in advance what the courses will look - and sound - like.
On the other hand, maybe you intend to take your course in a language you are familiar with or want to become fluent in. Getting your degree abroad is a perfect opportunity to take advantage of perfecting your second language. It will make you more marketable in your future career and impress the professors and the locals. Although having English as your native language makes it easy to live almost anywhere, putting in effort to learn your host countries language will be something you won't regret.
8. Are you able to mentally prepare to commit?
Getting your degree abroad is a huge deal! Are you feeling healthy and happy to leave your home for a bit and hit the books abroad? If so, just remember, it's not going to be all happy dances and cute accents the whole entire time. It will be exhausting at times and you are bound to feel homesick every now and then. But if you crave adventure while going about your education then go for it! In the grand scope of things, it is only a few years of your life and it will inevitably shape your future and the rest of your life.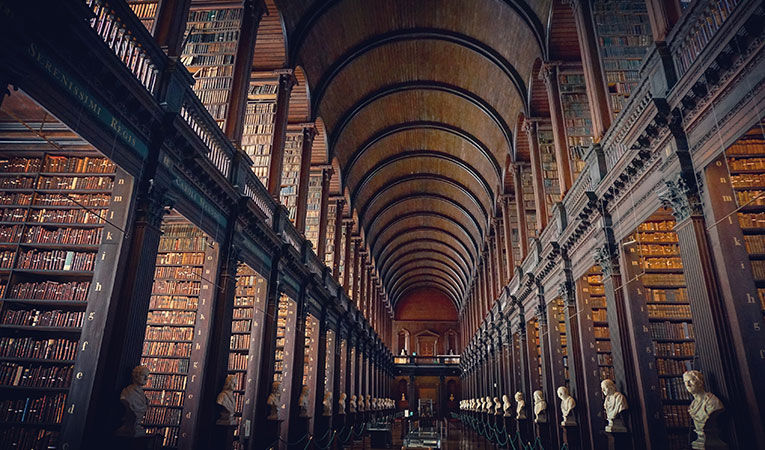 So, how do you actually choose an international university?
Write up all of your questions that you have regarding your degree abroad: What major's does the university offer? What's the tuition? Are the classes given in English? How many years will it take to complete your degree? Etc.

Speak with an academic counselor either at your high school or current university. What if you don't know how to choose? Master's degree programs as well as undergrad can be found a lot easier if you have someone mentor you through the process. That will give you full support so that you don't have to go about all the decision making alone.

Make sure that your desired degree and location go hand in hand. You want them to complement each other. Getting a degree in Marine Biology probably wouldn't best be done in the Sahara…

Start contacting universities! Check their websites, missions, rankings, and see if you can get in touch with an academic counselor that can answer all of your questions.

This will get the ball rolling as you attempt to choose the right university for you. More questions and hurdles might come up along the process, but it's up to you to navigate these waters. You got this!
[Save and compare your favorites side-by-side with MyGoAbroad]
Choosing a university abroad just got easier
Now that you know the factors to consider when choosing a college or university abroad, start your research! Which country will it be? What university will become your new home for the next few years? There is so much to be excited about and you won't come out, degree in hand, as the same person you are today. Be brave and do it!
Best Countries to Earn Your Degree Abroad